US Cellular (USM) has priced their new issue of baby bonds.
The issue prices at 5.50%. The issue is rated just below investment grade.
The company will use a portion of the proceeds from this new issue to call the 7.25% UZC baby bonds.
The new issue will have a ticker of UZF when it begins to trade in the next week or so. There is no OTC grey market trading as this is a debt issue. Investors desiring shares prior to exchange trading will need to call their brokers bond desk to see if shares can be secured.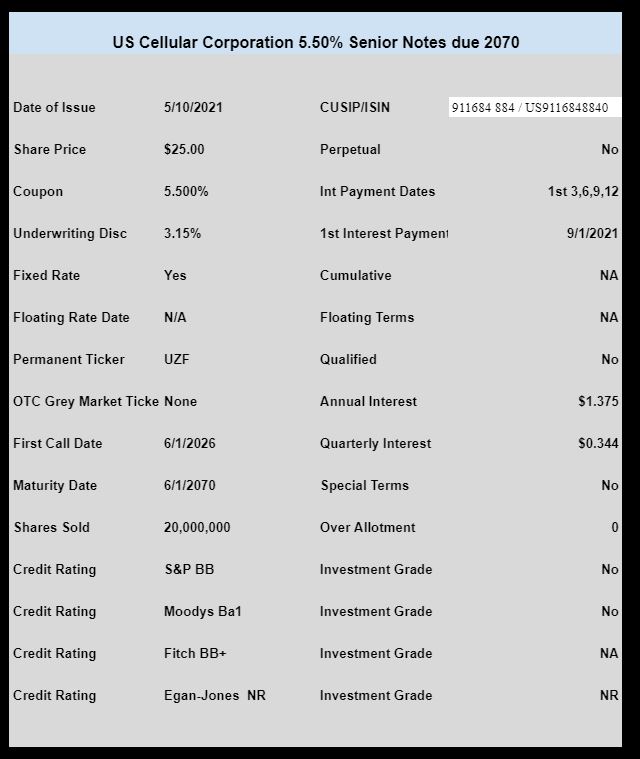 The pricing term sheet can be read here.