The new senior notes from United States Cellular (USM) have been priced with a coupon of 5.50%. I had personally hoped for a 5.75% simply because these fit in my current wheelhouse pretty good (just a tick or two under investment grade) so I always hope for the best.
The company is no AT&T, but the financials have been reasonable–here is the 10Q from the quarter ending 9/30/2020. Revenues are relatively flat year-over-year, while net income was up nicely. USM has been a no growth company for many years and I don't expect that to change–on the other hand the balance sheet is strong, which is an important factor when I am perusing the financials.
The issue will not trade on the OTC grey market, but for those who can't wait for exchange trading you will need to call your brokers bond desk.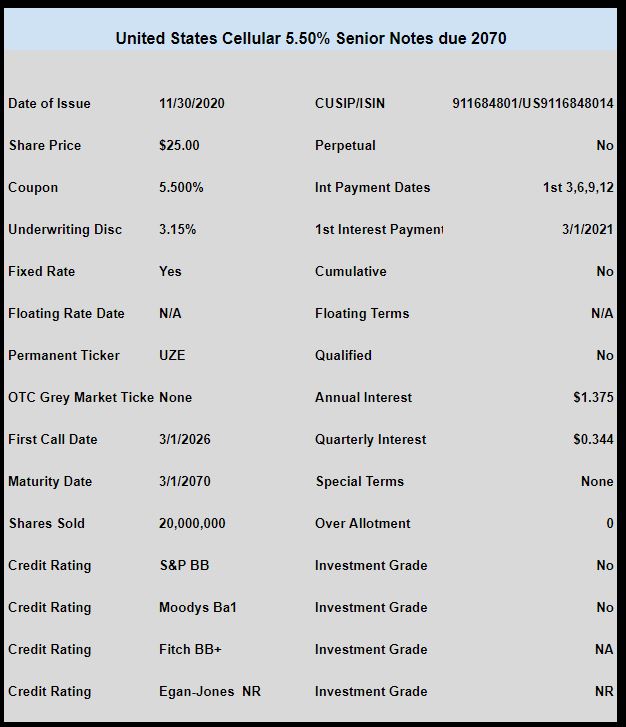 The pricing term sheet can be read here. Or you can see it below.