As expected U.S. Bancorp (UBS) priced a new issue of perpetual preferred stock with a very low coupon.
The issue priced with a coupon of 3.75%–even lower than the 'yield talk'–which has become the norm lately. This is NOT the lowest coupon preferred the bank has outstanding as they have a $25 floater with a 3.50% minimum — USB-H which can be seen here.
The issue is non-cumulative and investment grade–and of course qualified for a lower tax rate.
Below you can see the details of the new issue from U.S. Bancorp.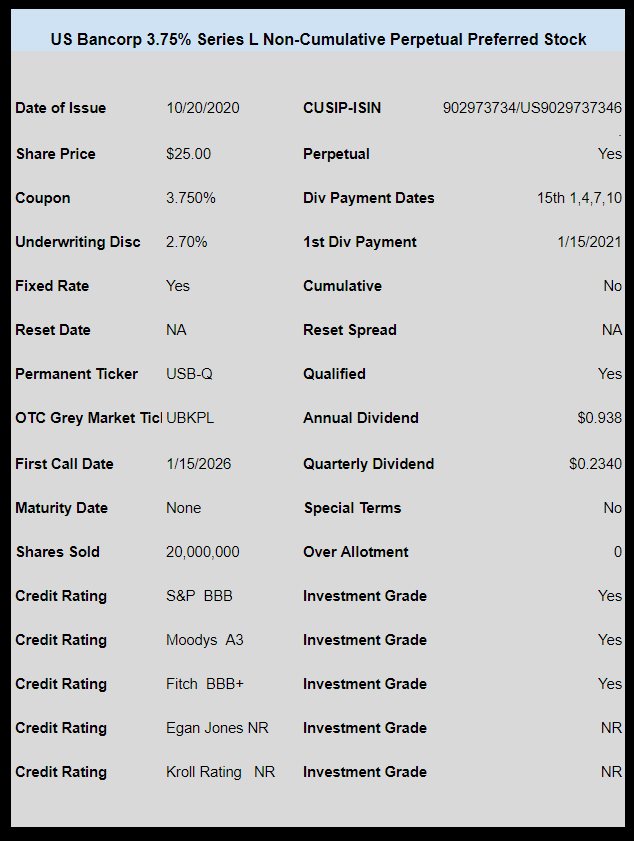 The pricing term sheet can be read here.