The S&P500 opened the week at 3318 and closed the week 2% higher (of course) at 3380. The 10 year treasury started off at 1.57% and ended the week at 1.59%, although it was as high as 1.64% during the week.
The Fed Balance Sheet grew by $16 billion last week as the overall assets carried by the Fed remains flat over the last 8-9 weeks. The Fed had previously announced a reduced $5 billion weekly repo facility from mid January to mid February–they have now announced another $5 billion reduction starting in the 1st week of March. You can see the repo plans here.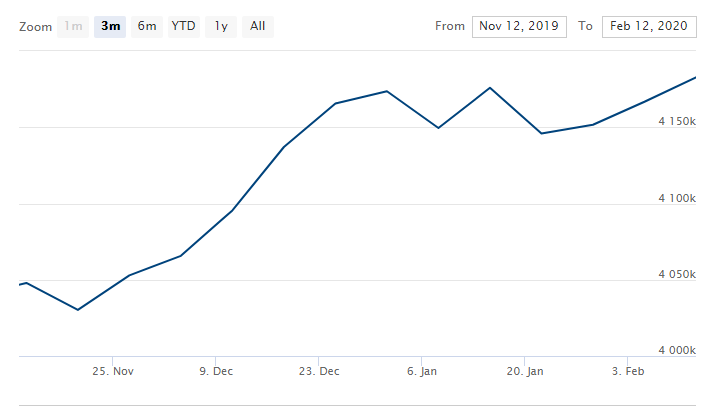 The fact of the matter is that with the flattish balance sheet the last 2 months something has to give–we are now in very dangerous territory as the government debt continues to grow and the Fed will have to monetize the debt–with falling repo targets they will have to ramp up purchases of bonds and mortgage securities.
We are in significant danger right now of an INTEREST RATE SPIKE if the Fed doesn't step in. We'll just have to see what shakes out.
Last week we had a bunch of new income issues announced.
We started the week off with the pricing of a new perpetual preferred from Brookfield Property Partners (BPY). The issue is trading under OTC ticker BOPTP and last priced at $25.37.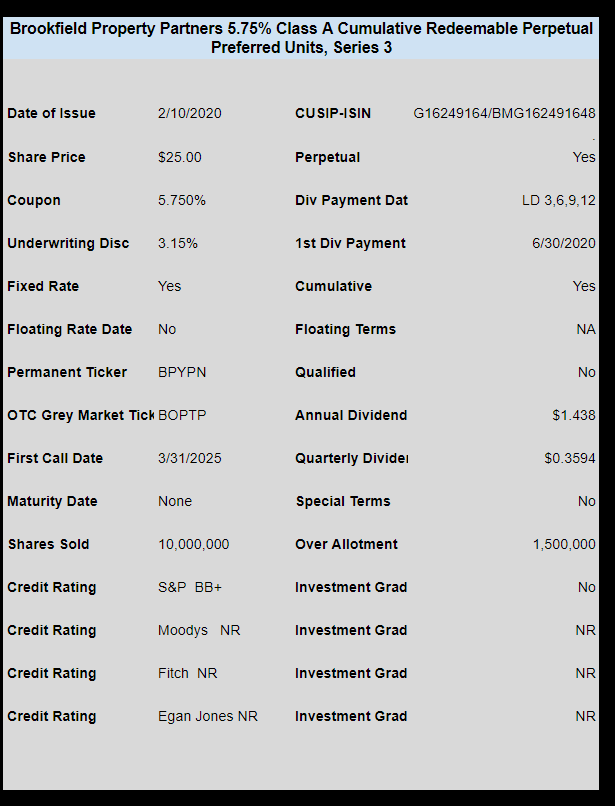 mREIT New Residential Investment (NRZ) sold a new fixed-to-floating perpetual preferred. The issue is trading under OTC temporary ticker NRESP and last traded at $24.81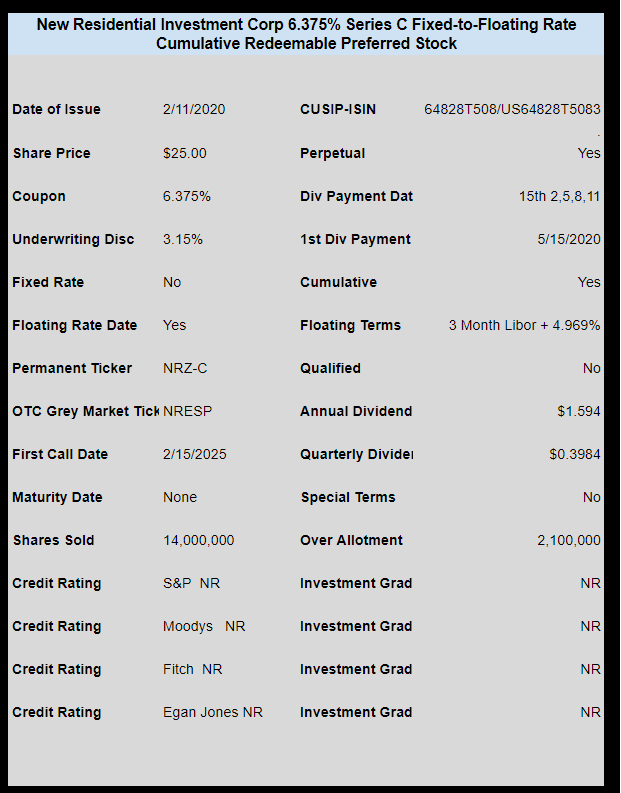 Telecom giant AT&T (T) announced a new perpetual preferred with a coupon of 4.75%. The issue is trading under OTC ticker ATTXL and last traded at $25.20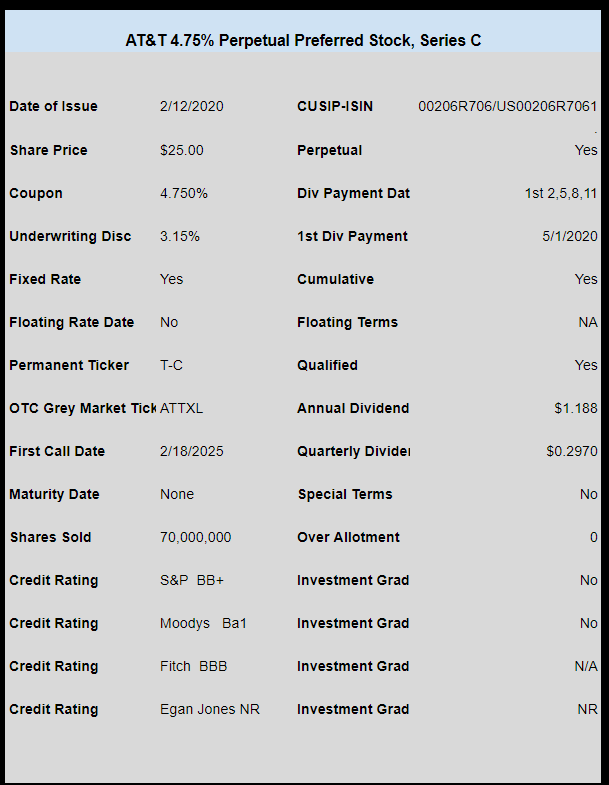 mREIT Dynex Capital (DX) sold a new fixed-to-floating rate preferred. The issue is trading under OTC ticker DXPBN and last traded at $24.95.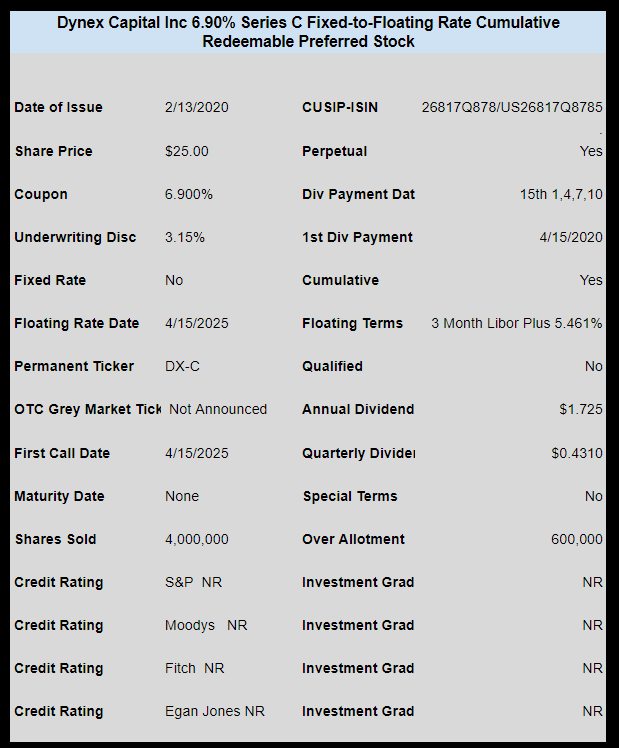 Lastly Medalist Diversified REIT (MDRR) sold a new preferred with a mandatory redemption in 2025. This issue came to market at $23 but has a liquidation preference of $25. The issue is trading on the NASDAQ and last traded at $20.56.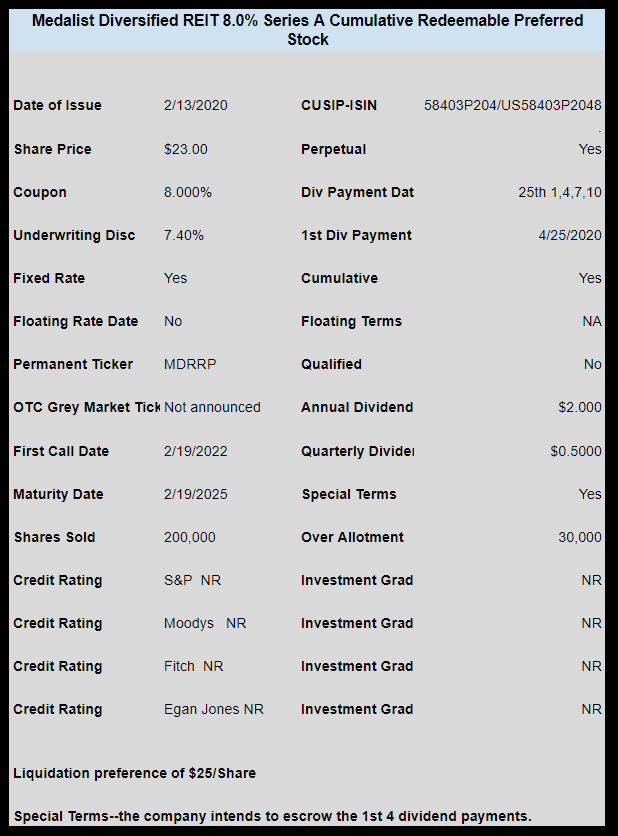 The average $25 preferred and baby bond moved by just 1 cent–lower last week. Banking too a nickel hit while the shipping issues (not in the chart) bounded back by 16 cents.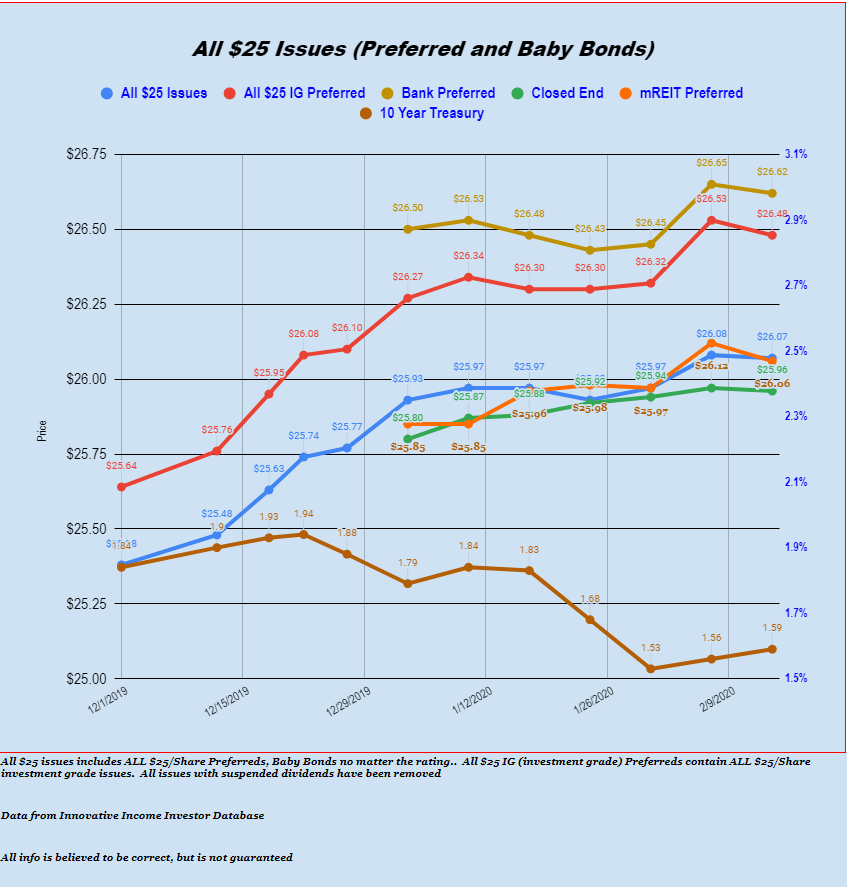 Below is the economic calendar for the week. All in all there isn't likely much here that will move markets. The FOMC minutes are released on Wednesday, leading indicators on Thursday and PMI (purchasing managers index). While I am starting to believe more and more that the corona virus WILL start affecting economic numbers it may be too soon to see those showing up in any releases.