Container company Triton International (TRTN) has priced their previously announced preferred stock.
The issue will have a fixed coupon of 7.375%. The issue is rated B+ by S&P.
The company is going "whole hog" on this issue with 7 million shares being sold (with no overallotment). Guess they are getting the cash while they can at this bargain rate. The other 2 issues outstanding were 3 and 5 million shares respectively.
Be cautious if buying this issue–the company is domiciled in Bermuda–brokers may try to charge $50 as a foreign company.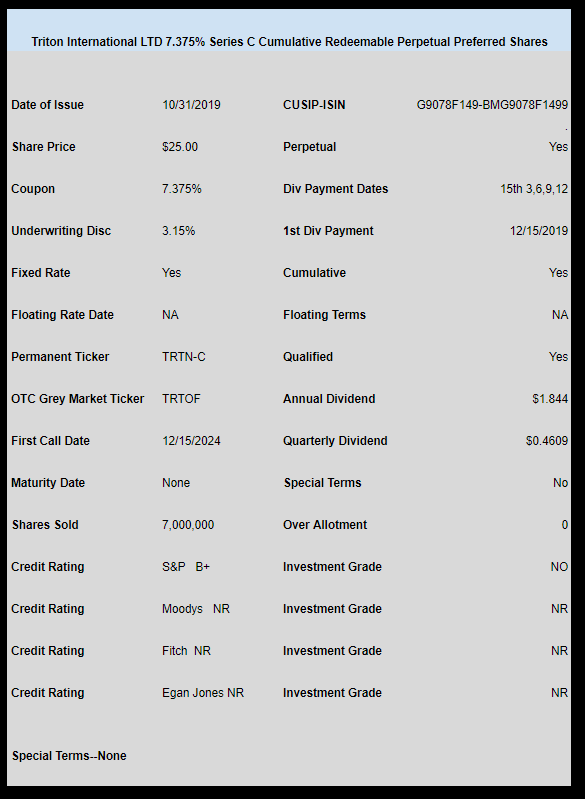 The pricing term sheet can be perused here.