Banker Synovus Financial Corporation (NYSE:SNV) has priced their new fixed-rate reset preferred shares.
The company is selling 14 million shares (with no over allotment shares).
The initial fixed coupon is a meager 5.875% which will go to a "reset rate" on the 1st call date at 4.127% plus the 5 year treasury rate. There after the rate will be reset every 5 years.
This issue should trade on the OTC Grey market tomorrow, but the temporary ticker has not yet been announced.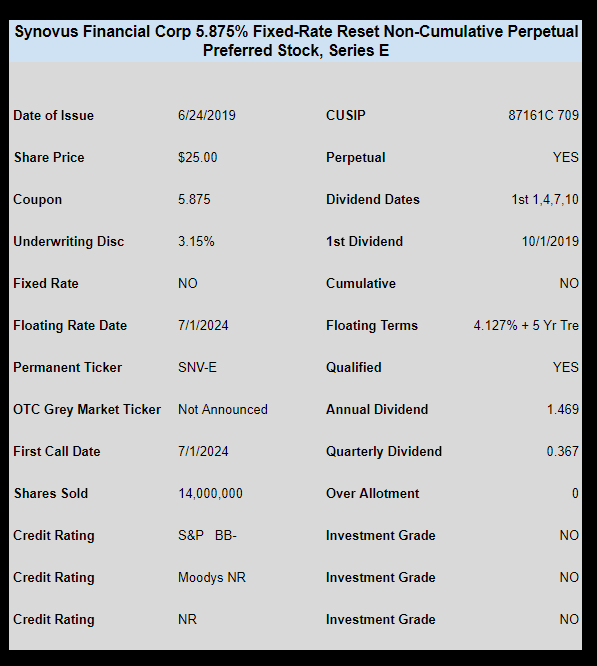 The pricing document can be found here.