Synchrony Financial (SYF) has priced the previously announced new preferred stock issue.
The issue is non cumulative, qualified and junk rated–even lower than we had thought it would be–down at BB-. The fixed rate coupon is 5.625%
It will be interesting to see this issue trade–at 5.625% we have no interest at all–of course if it fell in price substantially we would have to re-evaluate.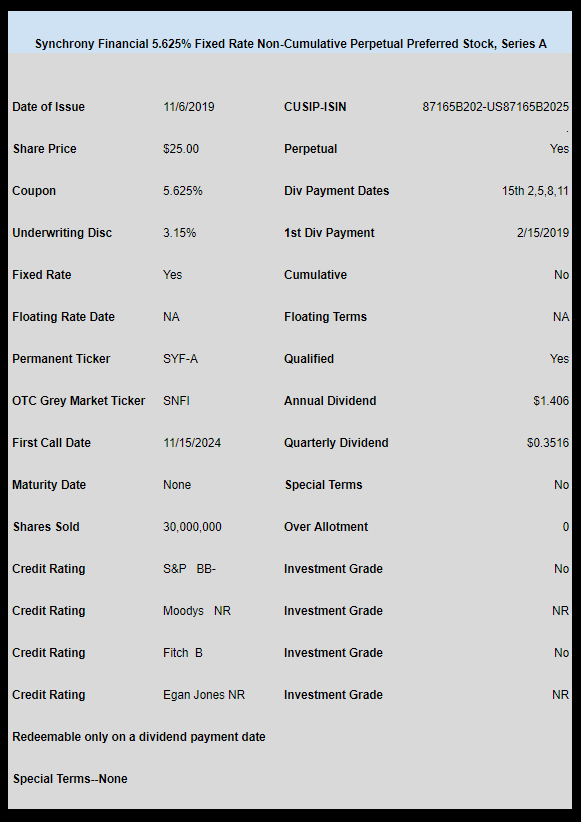 The pricing term sheet can be found here.