SWK Holdings Corporation (SWKH) has priced a new issue of $25 senior notes.
SWKH is a specialty finance company and must maintain a 150% coverage ratio on these securities.
The notes have the normal terms–quarterly interest payments, a optional call starting 9/30/2025 and a maturity on 1/31/2027.
The notes will trade on NASDAQ under ticker SWKHL–we probably won't see them trade until sometime next week–watch your broker website for the start of trading.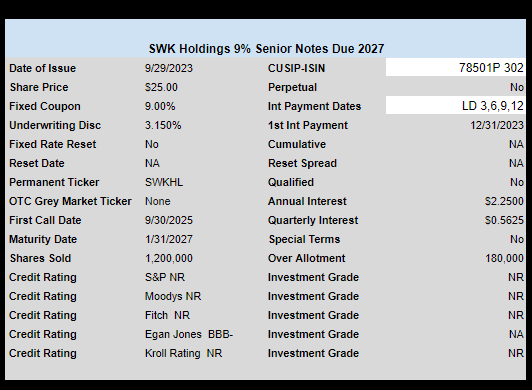 The pricing term sheet is here.
Thanks to Peppino for catching this one.