Stifel Financial (SF) has priced the previously announced new preferred stock issue.
The 8 million share issue has been priced at 6.125% and will be non-cumulative and become optionally redeemable (at the company's option) on 6/15/2025. The company plans to use the proceeds for general corporate purposes.
Standard and Poors and Fitch both rate this issue BB- which is 3 notches under investment grade.
This new issue will trade immediately on the OTC grey market under the temporary ticker of STFLL.
The company already has 2 preferred issues outstanding as well as a baby bond–all which can be seen here.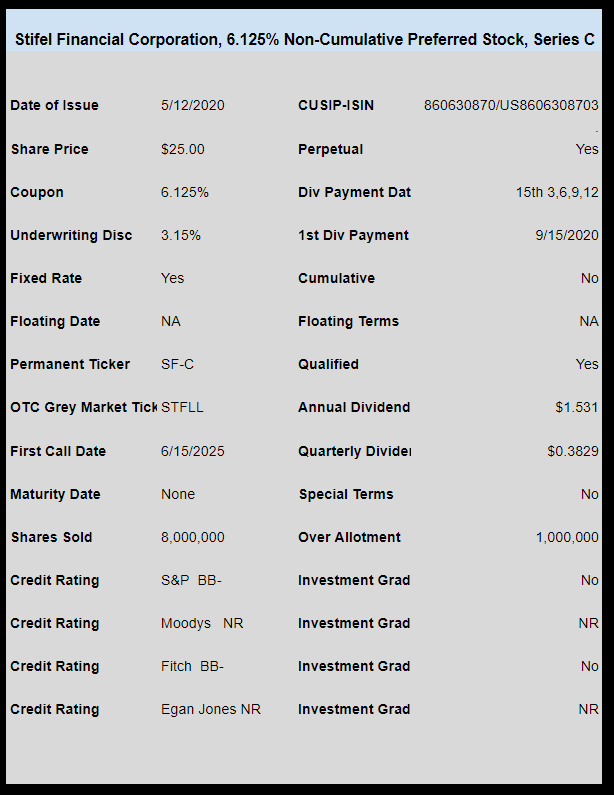 The final pricing term sheet can be read here.