While we do not cover 'equity units' (in this case a 10% share of a $1000 convertible preferred and a purchase contract) at this time it is interesting to note that Stanley Black and Decker (SWK) is selling an offering of $100 equity units.
The interest in this issue is that again we have some snoozers as the company has stated their intent to call the SWJ 5.75% Jr Sub Debentures which have been callable for 2 years.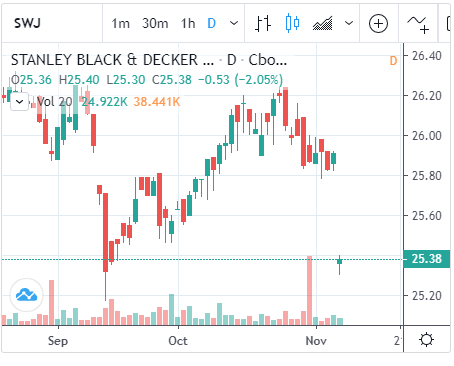 This time holders only got nicked for 50 or 60 cents. If this were a week ago they would have got hit for near a buck.
Once again the lesson is that if you hold an investment grade (especially investment grade issues with coupons over 5%) you need to be watching closely.
Thank to mcg and 2whiteroses for pointing this one out.