Utility Southern Company (SO) has priced their new issue of baby bonds.
The issue priced at 4.95%, disappointing, but not surprising that it is under 5%.
The company will sell 40 millions shares (bonds) and they will carry a Baa3 from Moodys, BBB from S&P and BBB- from Fitch.
The issue has a early redemption available, at the company's option in 2025 and a maturity date in 2080.
NOTE–mcg pointed out, and I have verfied, that OTC FINRA shows a OTC Grey Market ticker for this issue so we show it in the grid below. I did find trading on the OTC at $25.09 today. This is unusual, although not unheard of for a baby bond to trade OTC Grey Market so if you have an interest you should watch your broker for an active ticker as shown below.
Jerry Mac had the pricing hours ago on this new issue.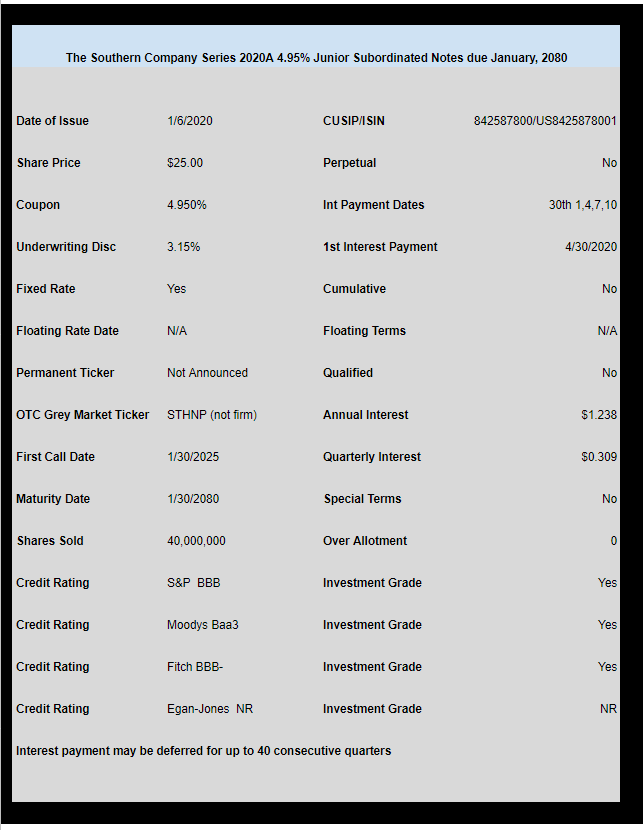 The pricing term sheet for the new issue is here.