South Jersey Industries (NYSE:SJI) has priced their new issue of baby bonds with a fixed rate coupon of 5.625%.
The issue is a rather large one with 8 million shares (bonds) offered. The ticker is not yet known for this one so readers will need to watch their broker for trading–likely in a week +/- it should begin to trade. There is no OTC Grey Market trading of this issue.
Note that this issue is junk rated. Additionally SJI may defer interest payments for up to 40 quarters without a default.
Potential investors should weigh the true importance of the terms of the issue before making buy decisions. Terms of the offering need to be considered in light of competing issues. I personally may buy this issue because of the lack of reasonable competing issues with a decent coupon–I would prefer investment grade with no deferral periods allowed–but it is what it is and this may be a decent opportunity for many.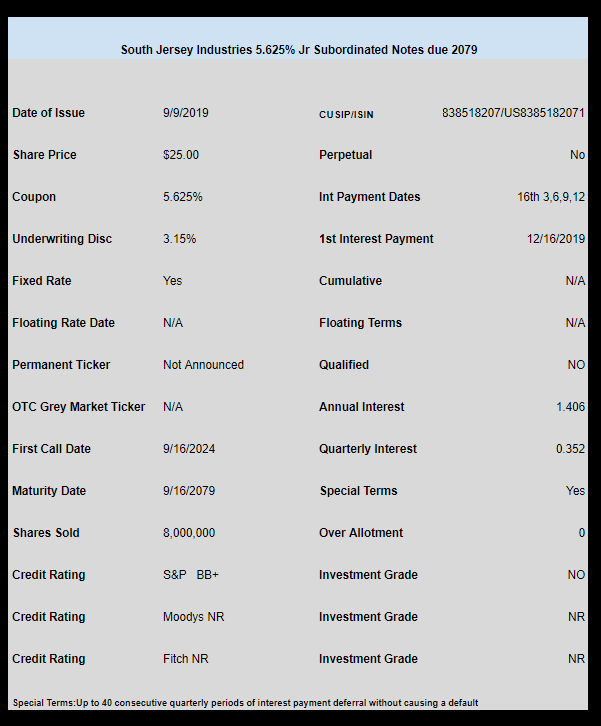 The pricing term sheet can be found here.