Closed end fund RiverNorth/DoubleLine Strategic Opportunity Fund (OPP) has priced the previously announced new preferred stock offering.
The issue priced with a coupon of 4.375%–pretty darned tasty for a A1 rated issue. This will be a 'hot' issue come Monday morning.
The terms are fairly standard for a perpetual preferred–optionally redeemable in about 5 years, cumulative, potentially qualified dividends (but can vary from year to year).
The issue will trade Monday morning under OTC temporary ticker OPPRP.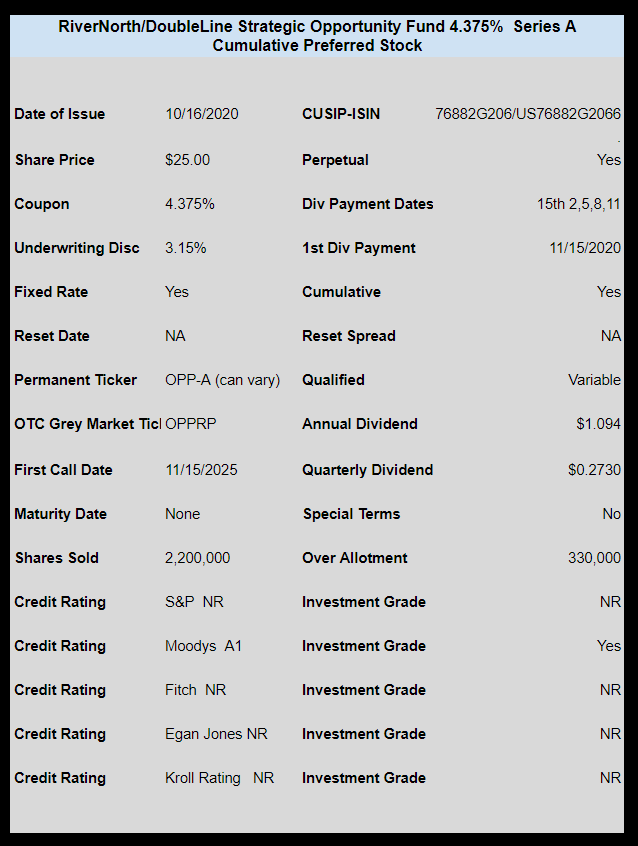 The pricing term sheet can be found here.