mREIT Ready Capital Corporation (NYSE:RC) has priced a new baby bond issue with a fixed rate coupon of 6.20%.
While the coupon could be a bit more generous, at least the 2026 maturity date makes it a bit attractive.
The details of the issue are below–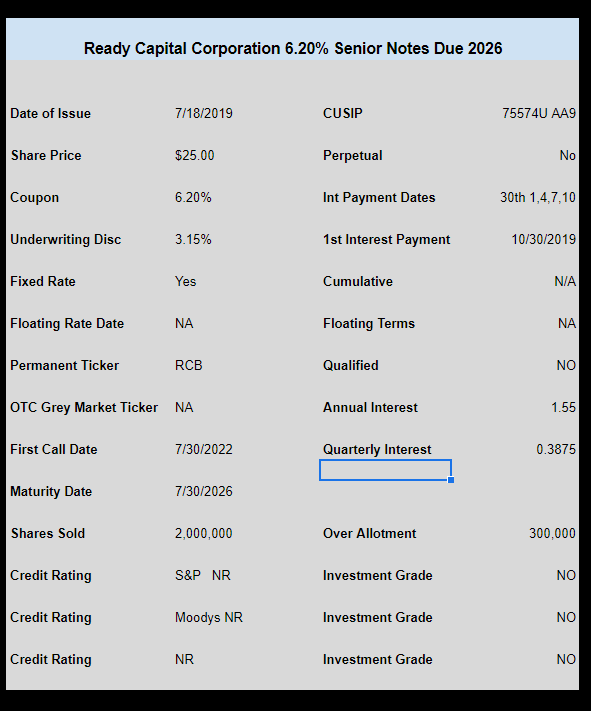 This issue should trade sometime in the next week or two, although the timing will not be known in advance.
There is no OTC Grey market trading, but the bond desk of your brokerage firm may be able to secure for you prior to NYSE trading.
The pricing term sheet can be seen here.