Storage REIT Public Storage (NYSE:PSA) has priced their new perpetual preferred issue and it sets a new record low coupon (for the time I have been watching–13 years) at 4.875%.
This low coupon is no real surprise given the super strong balance sheet the company possesses and the massive free cash the company generates.
Now we will await word from the company on a redemption for the 5.625% PSA-U issue. The size of this offering is not adequate for redeeming both the U issues and the 5.875% PSA-A issue in December so likely we will see another issue prior to that time.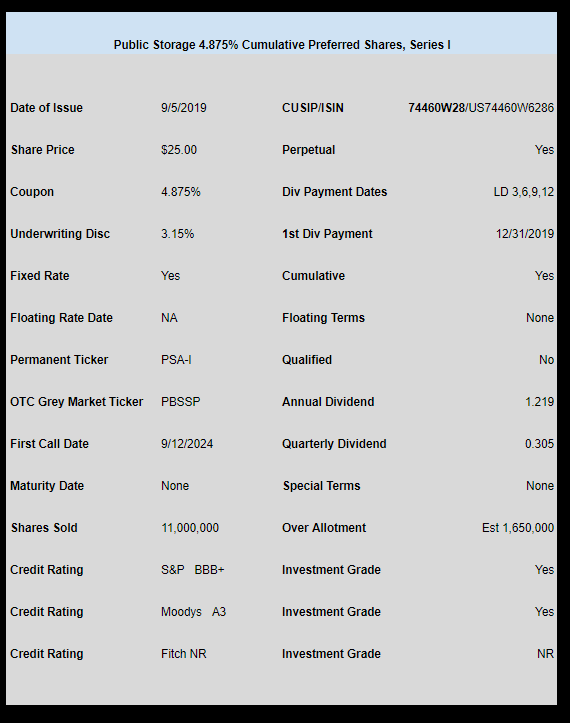 The pricing term sheet can be read here.