Below are the details of the new preferred stock issue from REIT PS Business Parks (PSB).
Even though the issue is priced at a skimpy coupon I believe I will purchase a position to try to do a 'flip' (short term hold) for 30 or 40 cents (I hope)–of course this depends on how it trades today (Thursday). If the issue comes out of the gate too hot I will not chase it–but at $25 or a little below I will buy.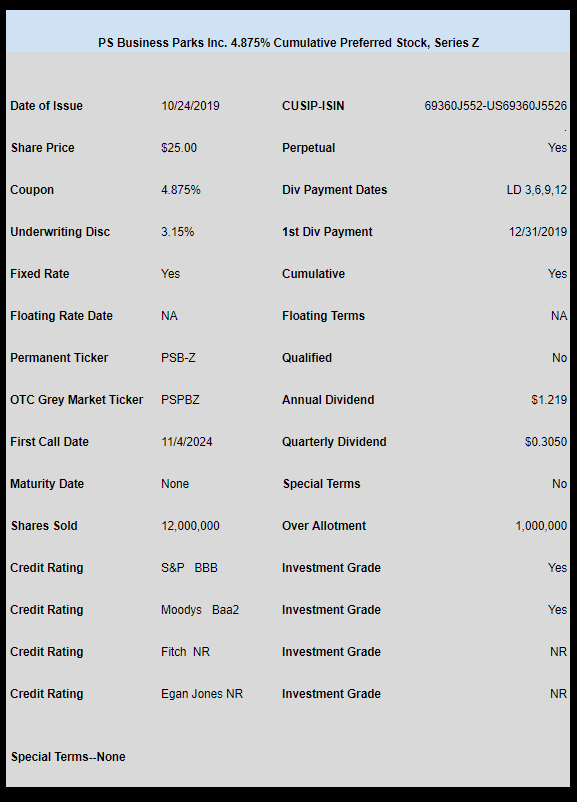 The pricing term sheet can be found here.