UPDATE–OTC TICKER IS PRYFP. I don't see it up yet at eTrade or Fico yet.
Untraded CEF Priority Income Fund has priced their most recent issue of term preferred stock. This issue will have a mandatory redemption in 2027.
The PRIF-F issue has been priced at 6.625%–better than I thought it would come at–but some readers had it on the nose.
The issue will trade on the OTC Grey market, but the ticker has not been announced. Actually their filing shows the 'trade' date for the new issue as 2/21/2020 (tomorrow) so maybe the OTC data will be delayed–we will update this page as soon as the info is announced.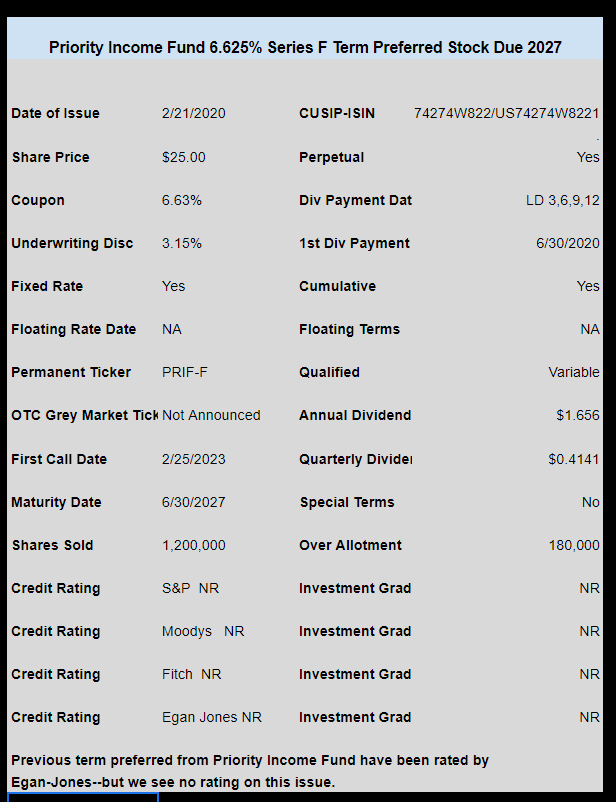 The pricing term sheet can be read here.
Being a CEF Priority Income must have a asset coverage ratio of over 200%. The company estimated that after this offering was floated that they would be at 292%. This offering is larger than they anticipated–they estimated 1 million shares and this is 1.2 million plus over allotment possibilities of another 180,000 so coverage would be under 292%
The company has 5 other issues outstanding which can be seen here.