Business development company OFS Capital Corporation (OFS) has priced their previously announced issue of baby bonds.
The issue is unrated by the major ratings agencies, but Egan-Jones has rated the issue BBB+.
This new issue will trade soon (within the next week most likely) under the ticker OFSSI on the NASDAQ. There is no OTC Grey market trading. If one wants to purchase prior to exchange trading they will need to call their brokerage firm 'bond desk'.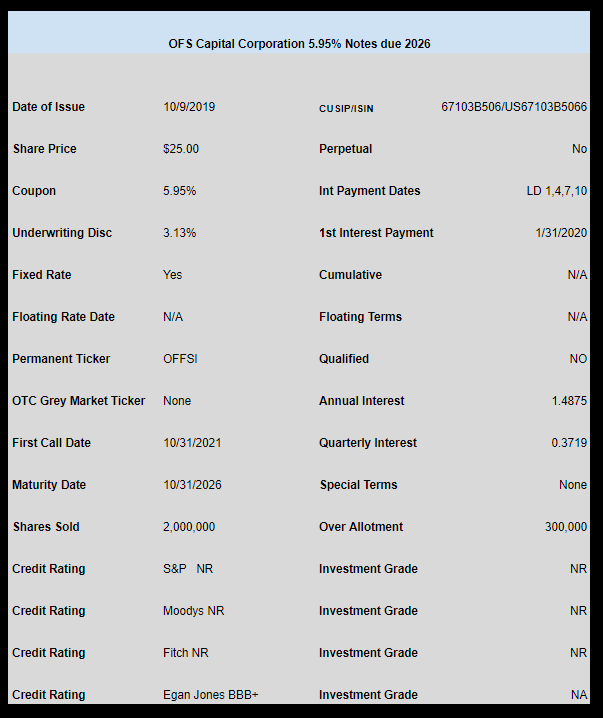 The pricing term sheet can be read here.
I've seen some chit chat on the message boards that makes me think we should touch on where this issue falls in the 'capital stack'.
This issue is a note issue and most everyone knows that the debt is senior to the common shares. These notes are unsecured and rank 'pari passu' (equal with) the other unsecured, unsubordinated debt that is currently outstanding. These notes, because they are unsecured, will be subordinated to current and future secured debt of all the companies subsidiaries.
The notes will rank equal with all other general liabilities of the company.
Currently there is no debt outstanding which is subordinated to this debt and the company has no intention of issuing subordinated debt. Therefor this debt is NOT SENIOR to any other debt.
The bottom line is this note issue is senior only to the common shareholders.