Regional banker OceanFirst Financial (OCFC) has sold a new fixed-to-floating rate preferred. This one has been trading a few days on the OTC Grey market (ticker OCFSL) already and closed yesterday at $24.70.
The coupon will be set at 7% until 5/14/2025 after which it float at a rate of 6.845% plus 3 month SOFR (secured overnight financing rate).
The issue will be a small one with 2.2 million shares sold, with another 330,000 available for over allotment.
The issue is unrated by the big 3 ratings agencies, but rated BBB-(medium) by Kroll.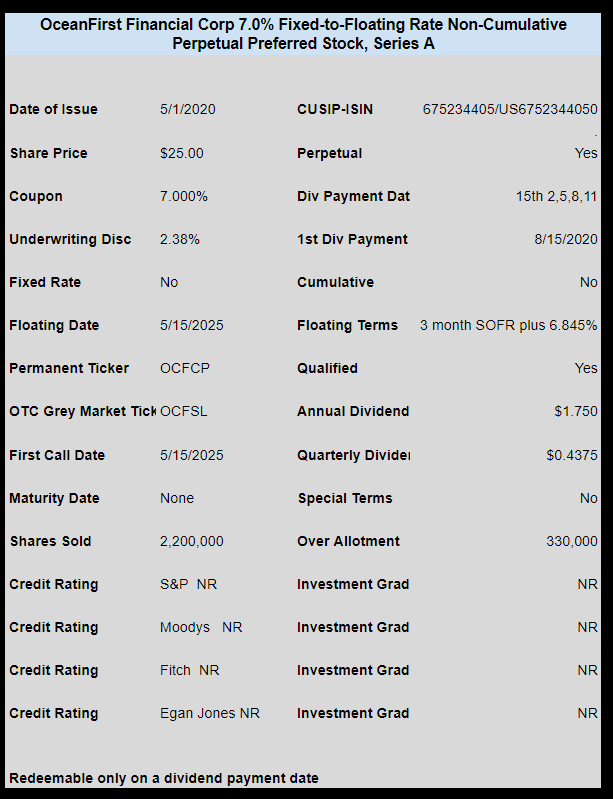 The pricing term sheet is here.