As predicted by some the new Newtek (NASDAQ:NEWT) baby bonds have priced at 5.75%.
Here are the details of the issue known at this point.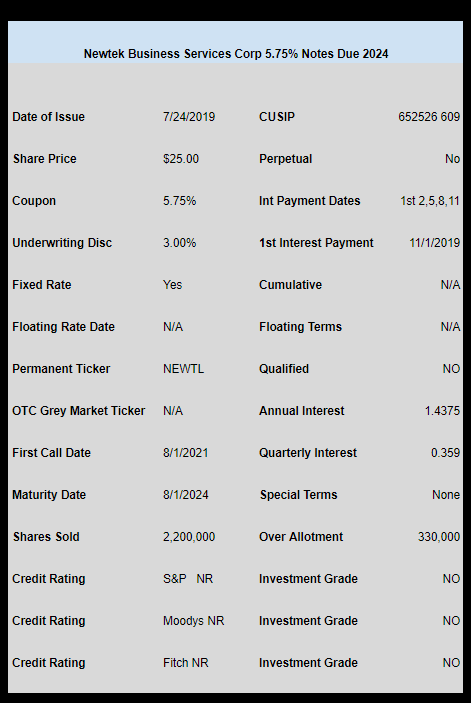 Over the years I have gotten to like Newtek issues, but I am on the fence on this one. 5.75% may be too low for me to make a buy–but given the current marketplace who knows for sure.
I am looking for this one to trade sometime next week on the NASDAQ under ticker NEWTL. Of course there will be no OTC Grey market exchange trading prior to the NASDAQ listing, but for those looking for an early purchase checking with your brokerage bond desk next week may be fruitful.
The pricing term sheet can be read here.