New York Mortgage Trust (NYMT) has priced their previously announced fixed-to-floating rate preferred issue.
The issue will have a fixed coupon until 1/15/2025 of 7.875% and then will float at 3 month Libor plus a spread of 6.429%–a reasonable spread.
We personally have no interest in this issue for a long term holding–and unless it trades very weak I don't believe there will be substantial upside as a flip–although no one knows for sure.
Potential investors can compare it to the currently outstanding issues which can be seen here.
The details are below, including the temporary OTC Grey market ticker–it will trade immediately.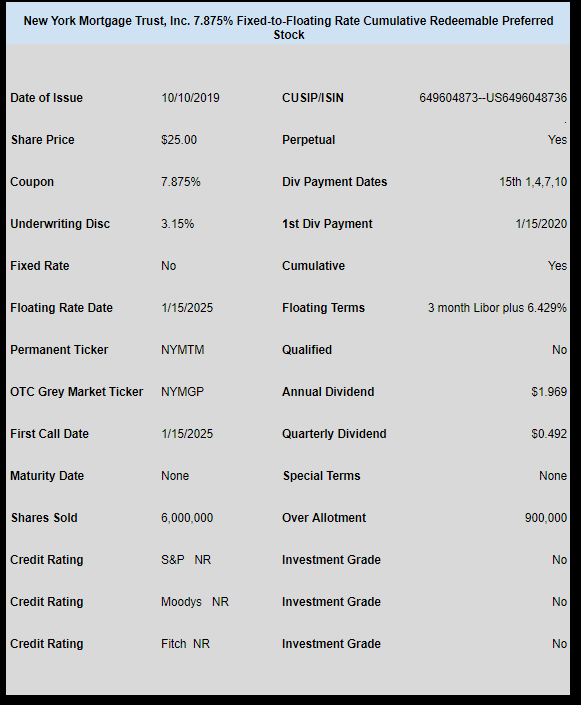 The pricing term sheet can be found here.