We have updated the info below on this new issue with the data that was missing yesterday.
Or we should have said that they have priced the issue, but because the SEC pricing term sheet has not been released, we have only part of the data.
The initial coupon is priced at the rate of 7.50%–as some predicted. The floating rate spread has NOT been released–but we will post as soon as the FWP hits the SEC.
Other details are known and below we show the known data. We will repost in the morning assuming they get the FWP (free writing prospectus) filed.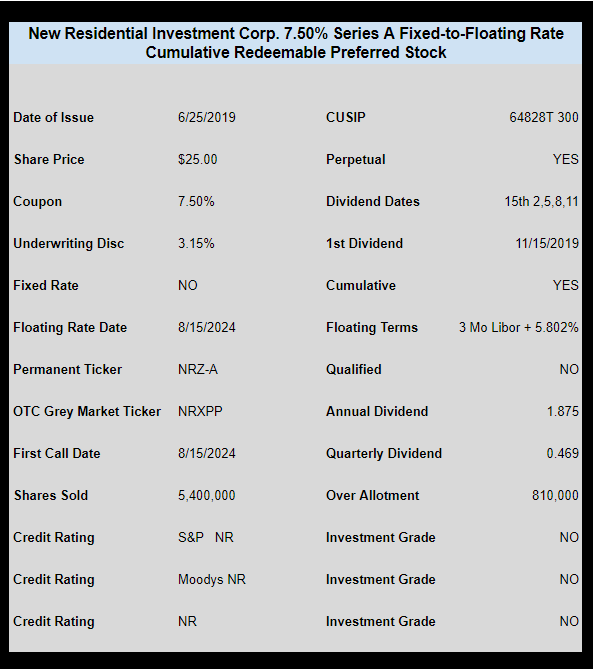 You can see the pricing term sheet here.