mREIT New Residential Investment Corp (NRZ) has priced the fixed-to-floating rate preferred previously announced.
The shares will carry a fixed rate of 6.375% for about 5 years–until 2/14/2025, after which it will float at 3 month Libor plus a spread of 4.969%.
The company currently has 2 other preferred issues outstanding, both fixed-to-floating rate issues, which have traded fairly strong–those issues can be seen here. Neither of these issues are redeemable until 2024.
These shares are unrated.
Trading commences immediately under OTC Grey market temporary ticker NRESP.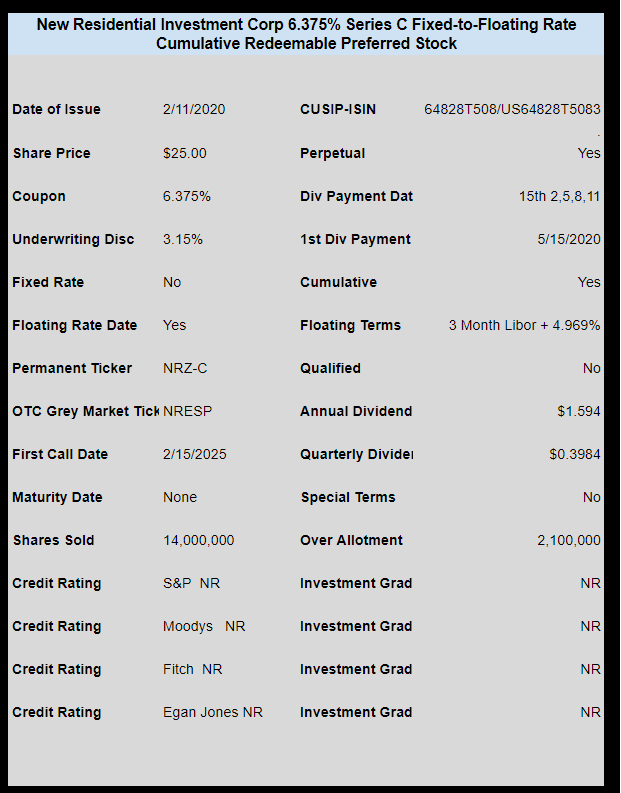 The preliminary prospectus can be read here.