AGNC Investment (AGNC) has priced the previously announced fixed-to-floating rate preferred issue with an initial coupon of 6.125%. Starting in April, 2025 the coupon floats at 3 month Libor plus a spread of 4.697%.
Shares will trade immediately on the OTC Grey Market under temporary ticker AINGZ.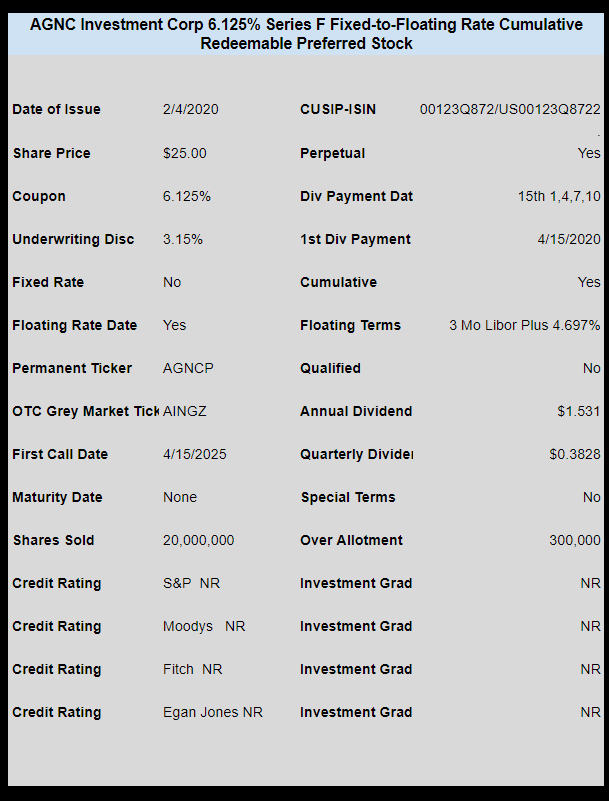 The pricing term sheet can be read here.
Bob-in-DE picked up the FWP (free writing prospectus) and OTC tickers instantly.