Giant mREIT AGNC Properties (NASDAQ:AGNC) has priced their previously announced new fixed-to-floating rate preferred with an initial fixed rate of 6.50%.
The REIT will sell a whopping 14,000,000 shares with another 2.1 million available for overallotment.
Unfortunately the OTC Grey Market ticker has not yet been announced (assuming there will be one).
NOTE–the permanent ticker appears to be different from the one they printed in their preliminary paperwork.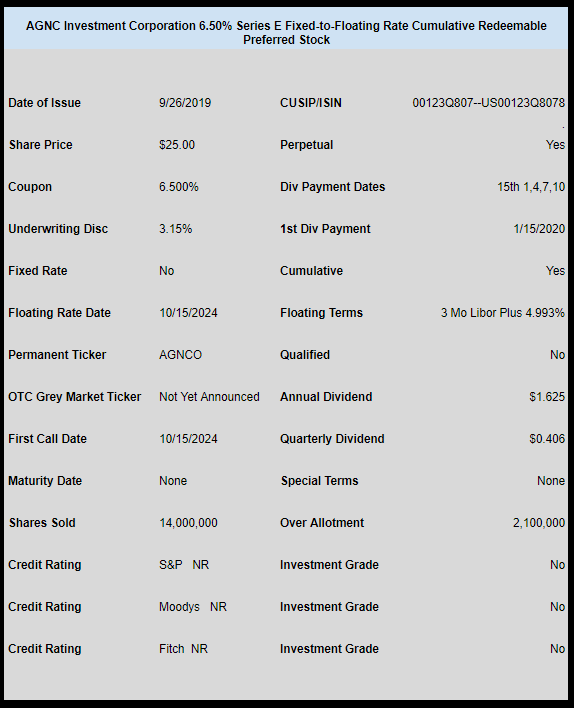 The final pricing term sheet can be seen here.