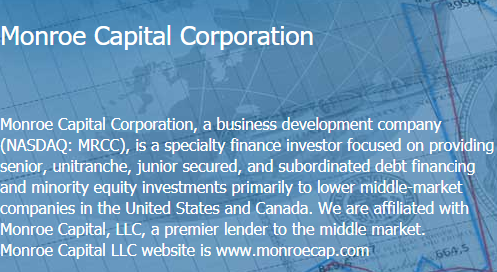 Business development Company Monroe Capital (NASDAQ:MRCC) has priced a new issue of baby bonds with a coupon of 5.75%.
The issue is 2.4 million shares in size with another 360,000 shares for overallotments.
The shares will trade under ticker MRCCL within the next 30 days.
The maturity on these bonds is 10/31/2023 with an early redemption available to the company starting 10/31/2020
The company is a business development company (BDC) with a requirement of a 150% asset coverage ratio.
The pricing term sheet can be found here.