The S&P500 traded in a range of 2914 to 2980 last week before closing the week at 2955–a gain of 1.5% or so.
The 10 year treasury moved in a range of .648% to .744% and closed the week near the low at .657%.
The Fed Balance Sheet moved over $7 trillion on the way to a much higher level–this is up $103 billion for the week. Sickening–but what else can one do?
The average $25/share baby bond and preferred stock moved higher by 12 cents last week to $22.62. Investment grade moved higher 1 penny, with mREIT issues up 38 cents–the biggest moving sector. CEF issues were up 28 cents to $24.86. All other sectors were pretty quiet. Of course the big laggard is the Lodging REIT issues (not individually shown on this chart) which are still at a lowly $12.22/share.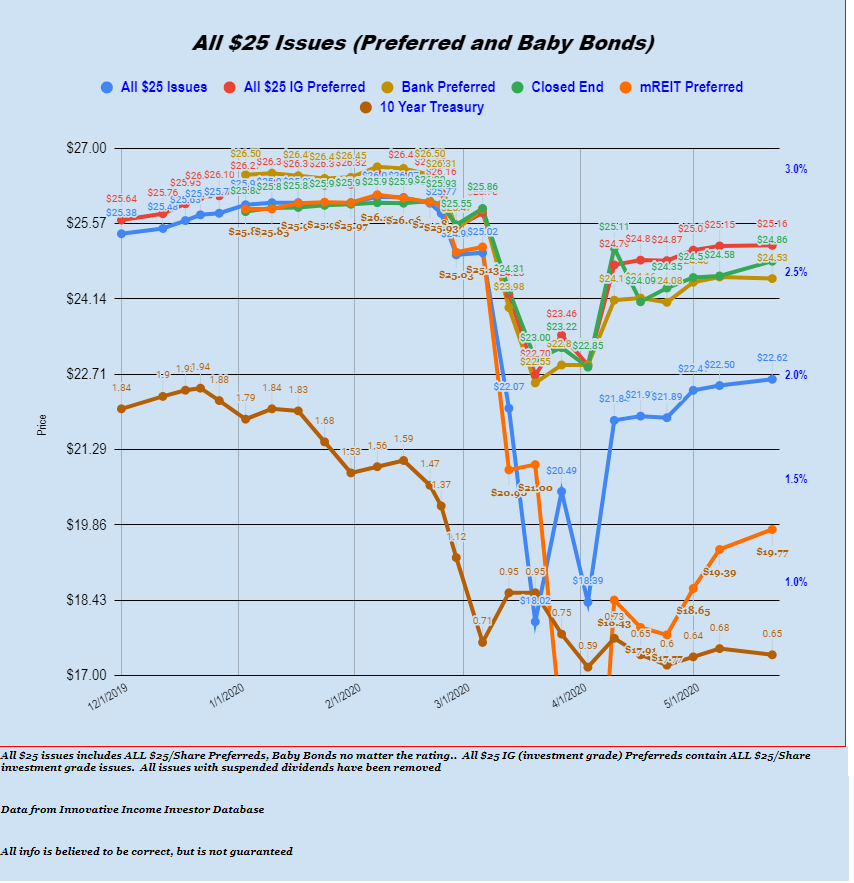 Last week we had 4 new income issues announced–getting back to normal in this area.
Insurer Brighthouse Financial (BHF) announced an split investment grade issue with a tasty 6.75% coupon.
This issue is now trading under the permanent ticker and last was traded at $25/share.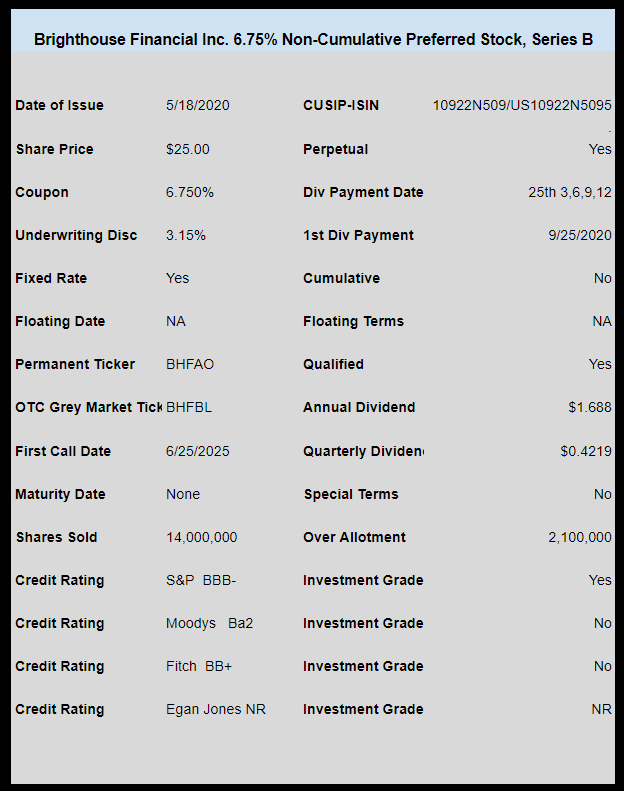 Banker Truist Financial Corp (TFC) announced a new investment grade issue with a 5.25% coupon.
This issue is trading on the OTC grey market under ticker TFCLL and closed last Friday at $24.95.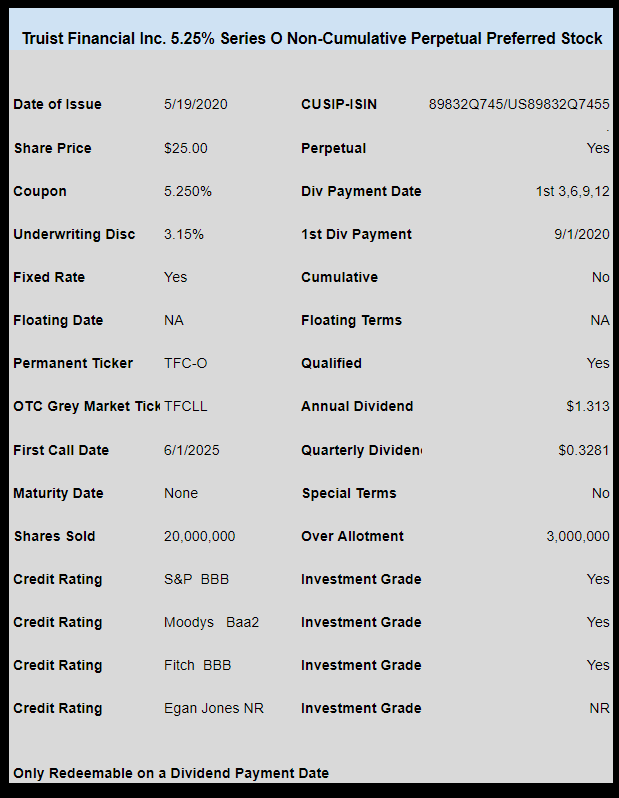 Bank holding company First Horizon (FHN) sold an issue of 6.50% preferred stock with a junk rating.
The issue is trading on the OTC grey market and last closed at $24.72.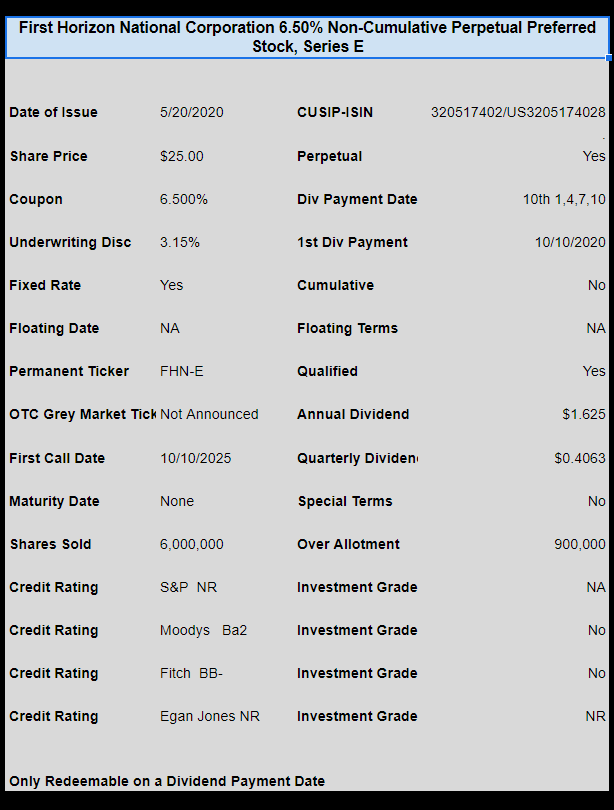 Finally American Financial Group (AFG) announced a new baby bond with a coupon of 5.625%–the issue is investment grade.
I am not seeing this new issue trading as of yet–likely will trade sometime this week.