Wow–here we go!!
The S&P 500 opened last Monday at 3258, after closing the Friday before at 3338 and fell as low as 2856 on Friday before launching a fairly furious rally the last 30 minutes of Friday to close the week at 2954–a weekly loss of 385 points.
The 10 year treasury closed the week 1.12%, this is easily a record low.
Amazingly the Fed Balance Sheet fell by $13 Billion as no additional liquidity was added via repo operations or via QE (quantative easing) purchases.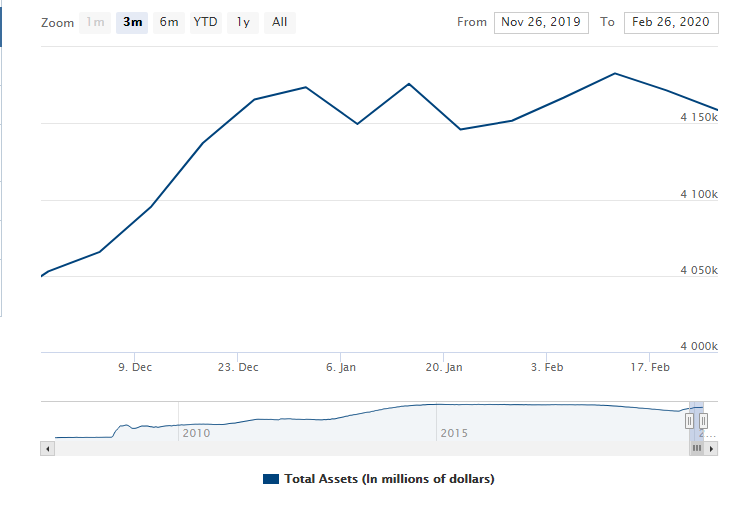 Last week we had just 1 new income issue sold.
mREIT MFA Financial (MFA) sold a new issue of fixed-to-floating rate perpetual preferred with an intial fixed rate coupon of 6.50%. The issue is trading on the OTC Grey market now and closed Friday at $24.22.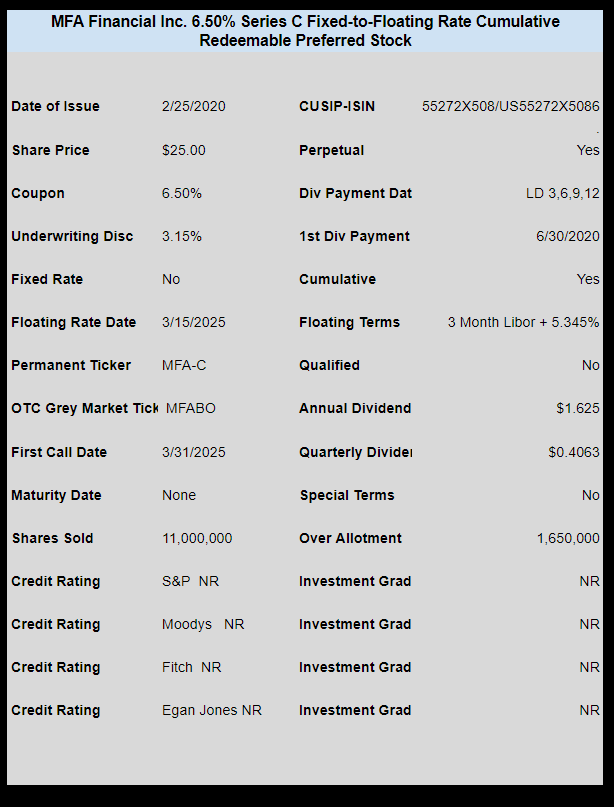 The average $25/shares issue lost 79 cents for the entire week. Investment grade preferred were off 66 cents. The chart below is truly ugly–most of the losses were incurred on Thursday and Friday.