The S&P500 moved higher last week with a low of 3214 and a high of 3283 before closing the week at 3265 a gain of over 1%.
The 10 year treasury which had been trading in a range of 1.87% to 1.94% for a number of weeks traded in a range of 1.76% to 1.90% last week before drifting lower into the end of the week to close at 1.84%.
The Fed Balance Sheet fell by a healthy $24 billion last week. While some have claimed this means the Fed is pulling the 'punch bowl' away I think it is simply a matter of timing. There is no way whatsoever that the Fed will stop or reduce QE. After taking the balance sheet up by $100 billion in December it was bound to slow down a bit.
Finally we have seen some new issuance of income issues with 2 new issues last week.
The Southern Company (SO) priced a new issue of Junior Subordinated Notes with a maturity date in 2080–the coupon is 4.95%–The ticker is SOJD
I have not seen this issue trade yet in normal markets–although I believe there has been some trading through the bond desk.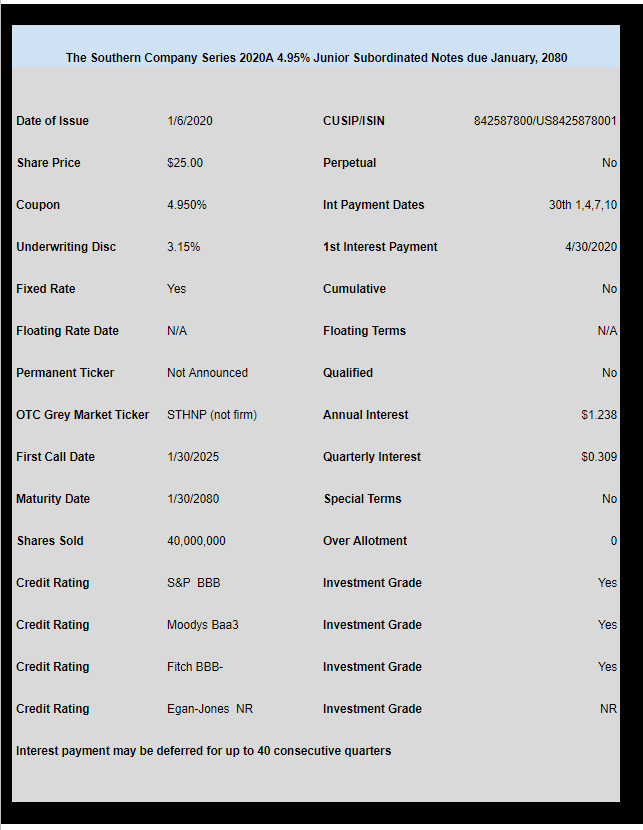 MetLife (MET) issued a new perpetual preferred with a coupon of 4.75%. The issue is trading under OTC temporary ticker METFL and last traded at $25.35–the hunger for safe yield continues.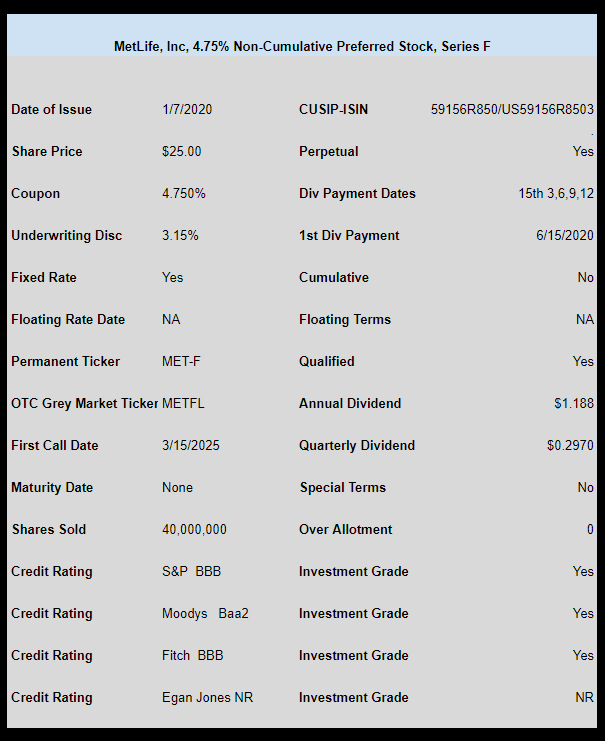 As I mentioned last Friday the average $25 issue moved a bit higher. Looking at the entire universe of preferreds and baby bonds prices were 4 cents higher. Investment grade preferreds moved 7 cents higher–while only mREITs remained exactly flat.
We have had no ex-dividend action to distort prices, so everything is 'accruing' dividends and interest which has tilted the average upward. Today we have 11 ex dividend issues and then we have over 40 tomorrow so average will likely move a bit lower for this week.