The Standard and Poor's 500 moved nicely higher last week, reversing the previous weeks losses. The index traded in a range of 3726 to 3894 before closing the week at near the high at 3887. That is a 172 point move higher from the previous week.
The 10 year treasury started it's move higher ending the week 1.17% which was a 8 basis point move higher. The yield moved in a range of 1.06% to 1.19%.
The Federal Reserve balance sheet moved higher by $6 billion continuing the never ending stair step higher.
The average $25 preferred stock and baby bond rose last week 16 cents with the junkiest of issues taking the lead. Banks moved 8 cents higher, with CEF preferreds up 4 cents and investment grade up by 3 cents. mREIT preferreds moved 36 cents higher with shipping up 41 cents.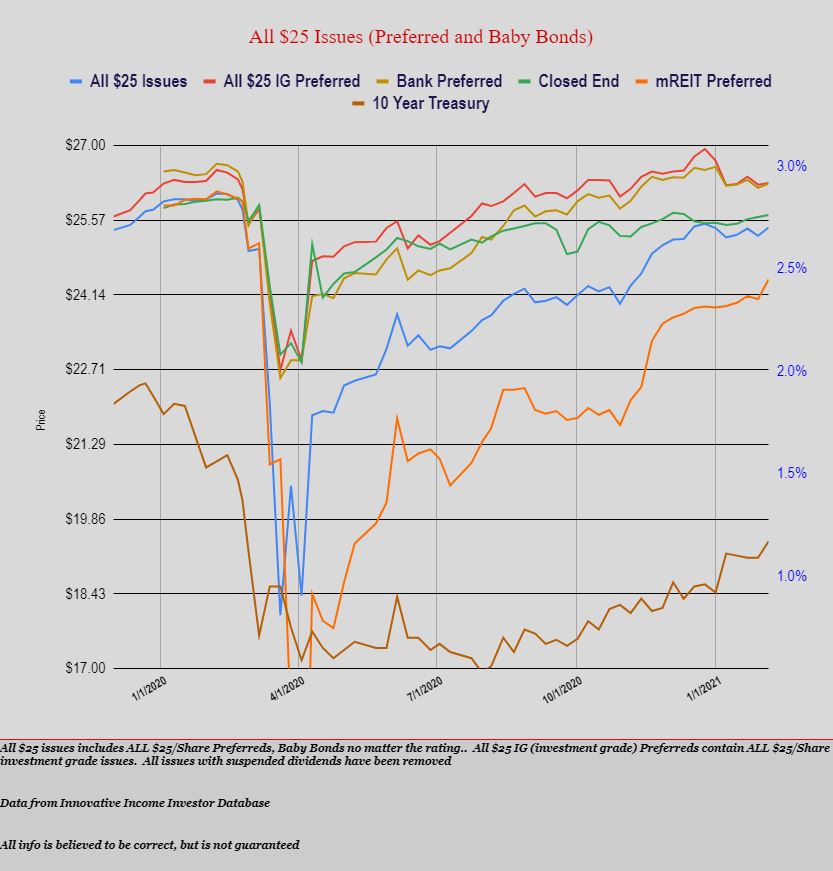 We had 4 new income issues last week.
Seattle banker Washington Federal (WAFD) sold a non cumulative preferred with a coupon of 4.87%. The issue is trading under OTC ticker WHSAP and closed Friday at $25.40.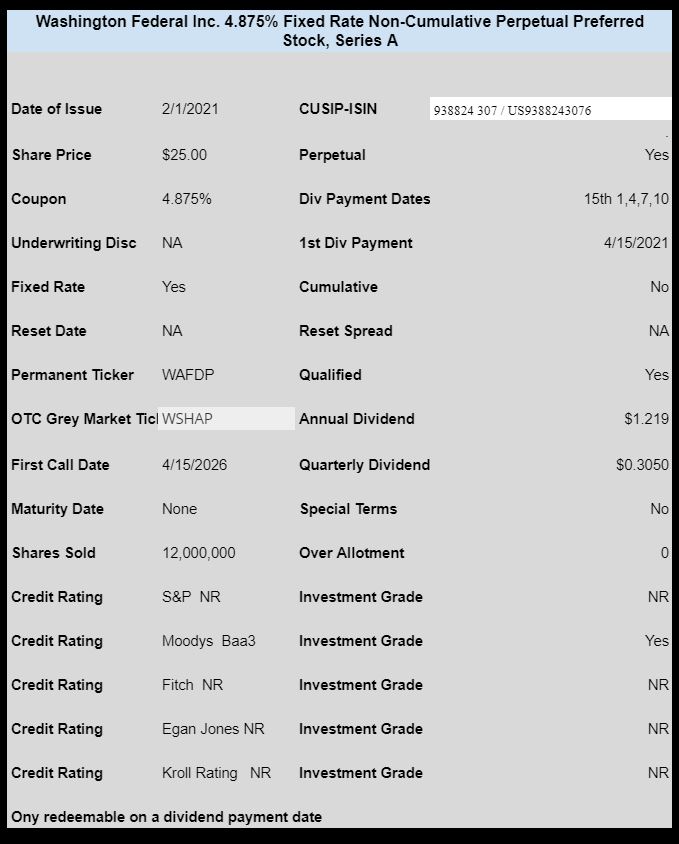 Huntington Bancshares (HBAN) sold a non cumulative preferred with a coupon of 4.50%. The issue is now trading under OTC ticker HBANL and closed on Friday at $24.97.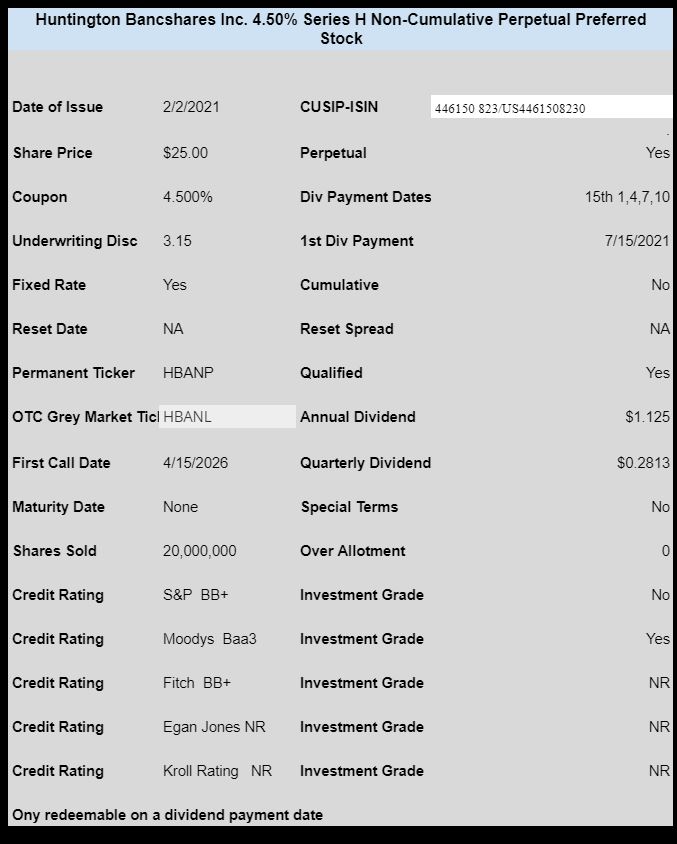 Insurer WR Berkley (WRB) sold a new baby bond with a coupon of 4.125%. There is no OTC trading and I am not aware that the issue has yet traded on any exchange.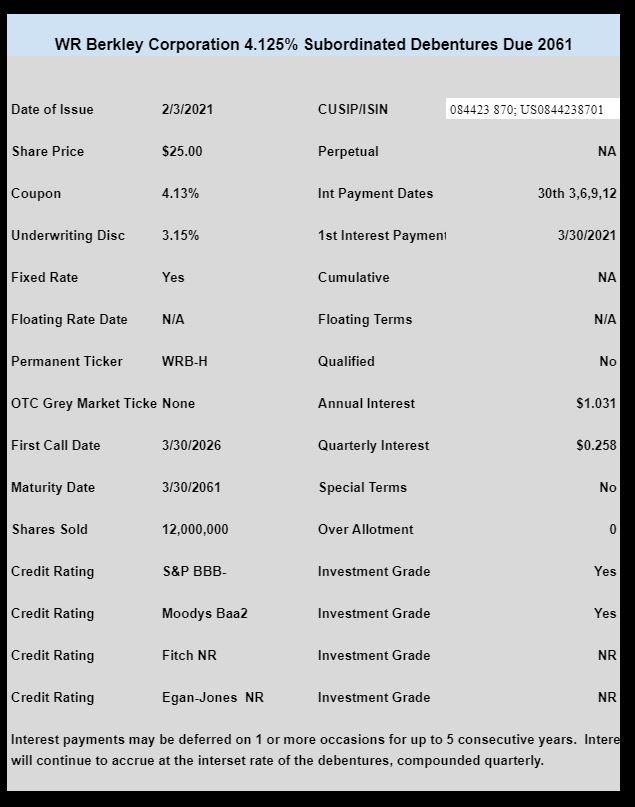 Lastly non traded REIT Terra Income Fund 6 sold a 7% baby bond. Once again being a baby bond there is no OTC trading and the issue has not traded on an exchange up until this point.