Once again we will have markets dominated by news of vaccines for Covid 19–we are getting very close to approval and the start of vaccinations. Once again there is no reason to believe markets will turn lower as virtually 'all news is good news'.
The S&P500 traded as high as 3644 last week before closing the week at 3638. The index was up over 2% on the holiday shortened week.
The 10 year treasury traded in a range of .846% to .89% before closing near the low for the week.
The Fed Reserve balance sheet has not been updated with the Thanksgiving holiday interrupting the normal schedule–I would expect that the balance will be updated at noon today.
Last week the average $25/share baby bond and preferred stock moved higher by 16 cents. We continue to see investment grade issues lag junk issues–investment grade issues were down by 4 cents/share while mREIT preferreds moved higher 33 cents/share. We have seen the junk move higher for a few weeks as investors shy away from those issues with prices dramatically above $25 with low (or negative) yields to worst.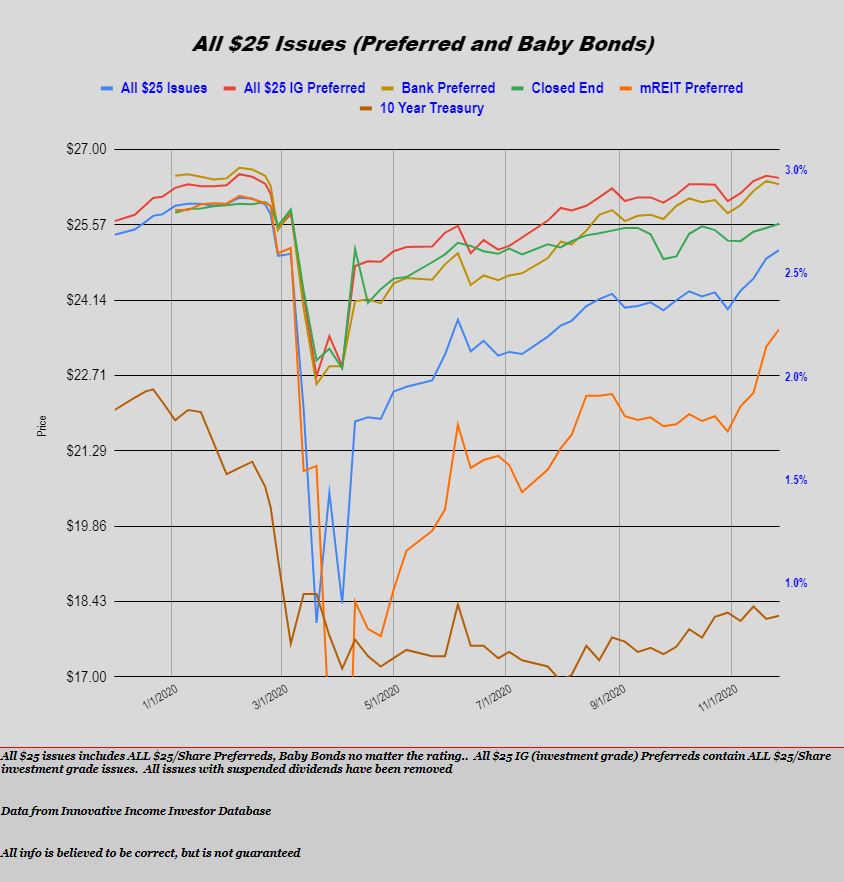 As one might expect there was absolutely no action in the new issue marketplace as the Thanksgiving holiday interrupted any potential new issue.