Ready to get a new week underway and get back in the swing of things after 5 days on a ranch in Arizona, although after being 5 days without a TV and work it may take the better part of this coming week to get 'fired up' again.
The S&P500 moved in a range of 3511 to 3594, closing the week at 3385 about 2.5% above last weeks close.
The 10 year treasury hit a weekly high of .937% before backing off on the week to close Friday at .893% which is still 7 basis points higher than the close on the previous Friday. The interest rate increase over the last month or so while amounting to 20 basis points has been a perfectly paced increase to keep investors from panicking.
The Fed balance sheet grew by $18 billion last week- nothing new here–just marching higher with no end in site.
The average $25 preferred and baby bond rose by almost 1% last week gaining 23 cents. Bank issues were up just over 1%, CEF issues up 1/2% with mREIT preferreds up 1%. Shipping issues were up a strong 2.2%.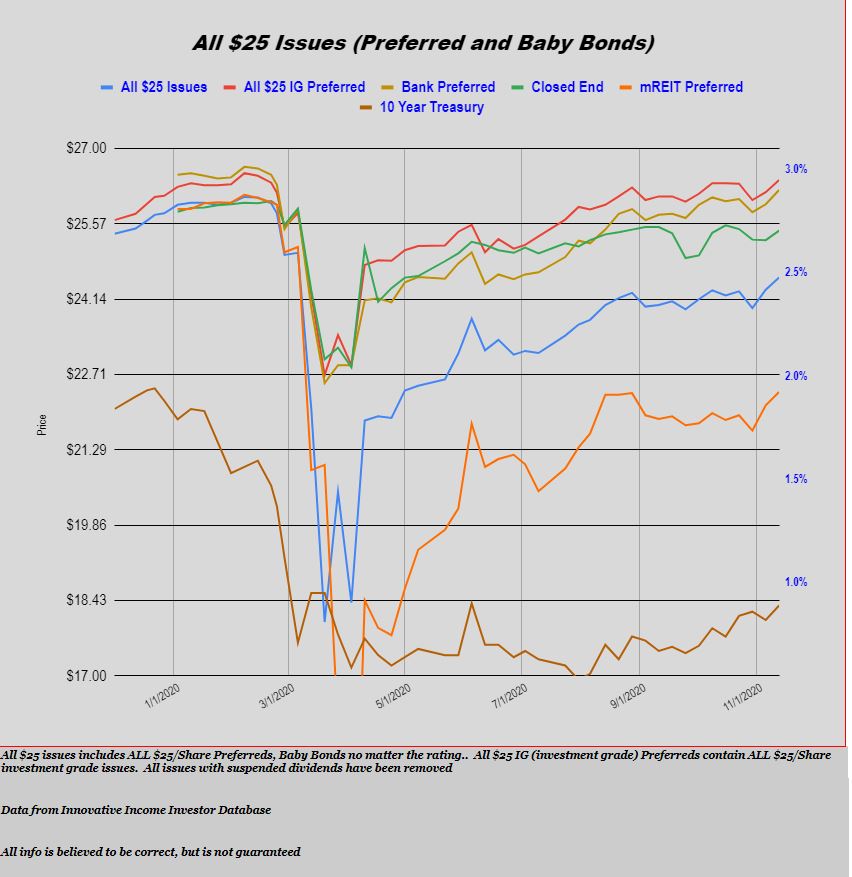 Last week we had 3 new income issues come to market.
Public Storage (PSA) sold a new 3.90% perptual preferred which is trading under OTC temporary ticker PSAOL closing on Friday at $24.64.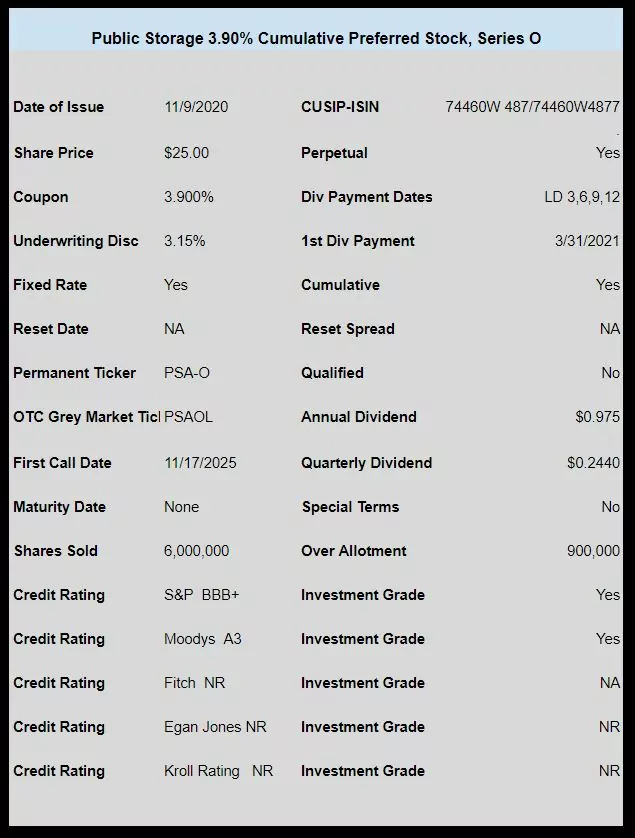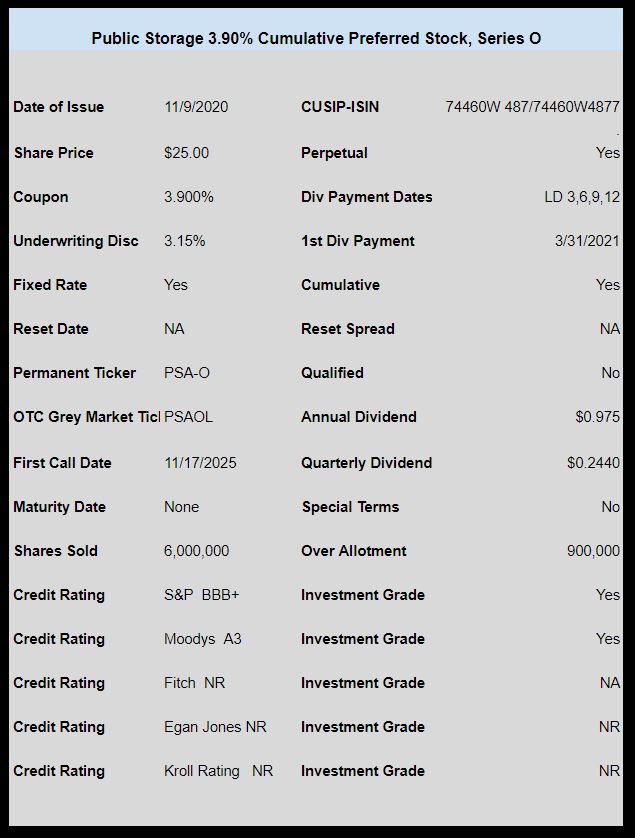 Brighthouse Financial (BHF) sold a new non cumulative preferred with a coupon of 5.37%. The issue is trading on the OTC grey market under ticker BTHFL and closed last week at $25.30.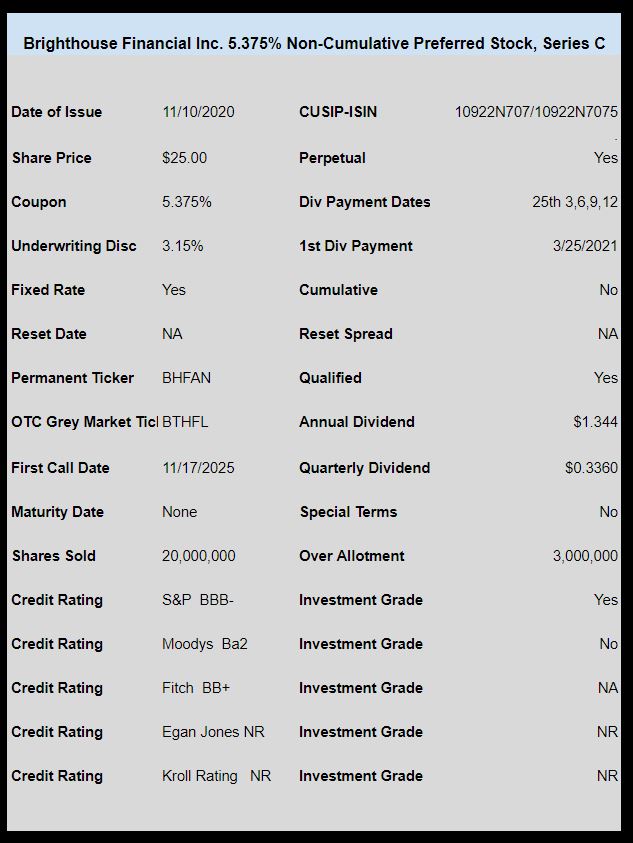 Cullen/Frost Bankers (CFR) sold a new investment grade, non cumulative preferred with a coupon of 4.45%. The issue is trading nder temporary ticker CFRBL and closed last week at $25.18.