The S&P500 traded in a weekly range of 3323 to 3397 before closing the week at 3348 which is a gain of just under 2% on the week after closing at 3298 the Friday before.
The 10 year treasury traded in a range of .64% to .72% before closing at just under .70%.
The Fed balance sheet fell by $37 billion last week–continuing a sawtooth pattern of weekly changes as the overall balance marches higher.
Last week the average $25/share preferred and baby bond gained 19 cents. Banks were the winners on the week with gains of 1%. Utility and CEF preferreds/baby bonds were near flat. Investment grade issues were up 15 cents.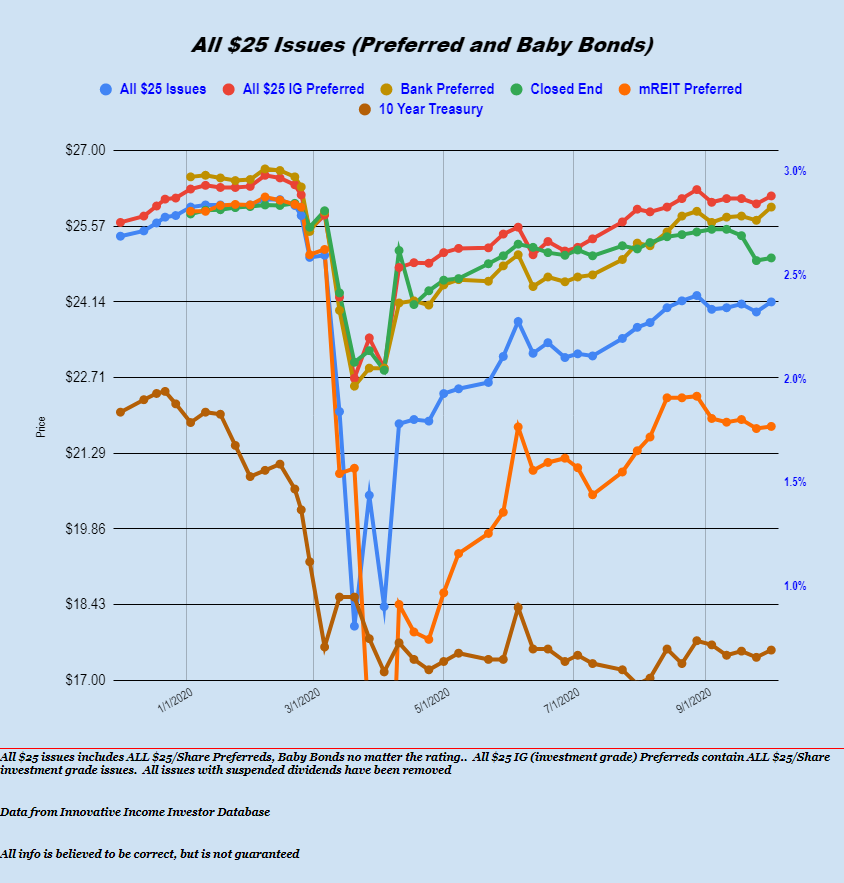 Last week we had only 1 new income issues as Public Storage (PSA) priced a new low coupon preferred.
The issue is trading on the OTC grey market under ticker PSADL and closed last Friday at $24.80.