Trading in a range of 3310 to 3426 and closing at 3341 last week the Sp500 had a holiday shortened week loss of about 3%.
The 10 year treasury moved in a range of .66% to 72% and closed the week at .67%. Rates continue to hold fairly steady in spite of massive government borrowings–liquidity everywhere looking for a home. Plenty of bank liquidity and banks have had to do little to no repurchase agreements to garner cash.
The FED balance sheet fell by $7 billion last week–once again continuing the saw tooth pattern we have seen since early July.
The average $25 preferred stock and baby bond barely budged last week as the average issue was higher by 3 cents. No sector moved much–CEF preferreds were flat, utility issues fell 7 cents, banks were up a dime, investment grade issues were up 7 cents and the lodging REITs were up 15 cents.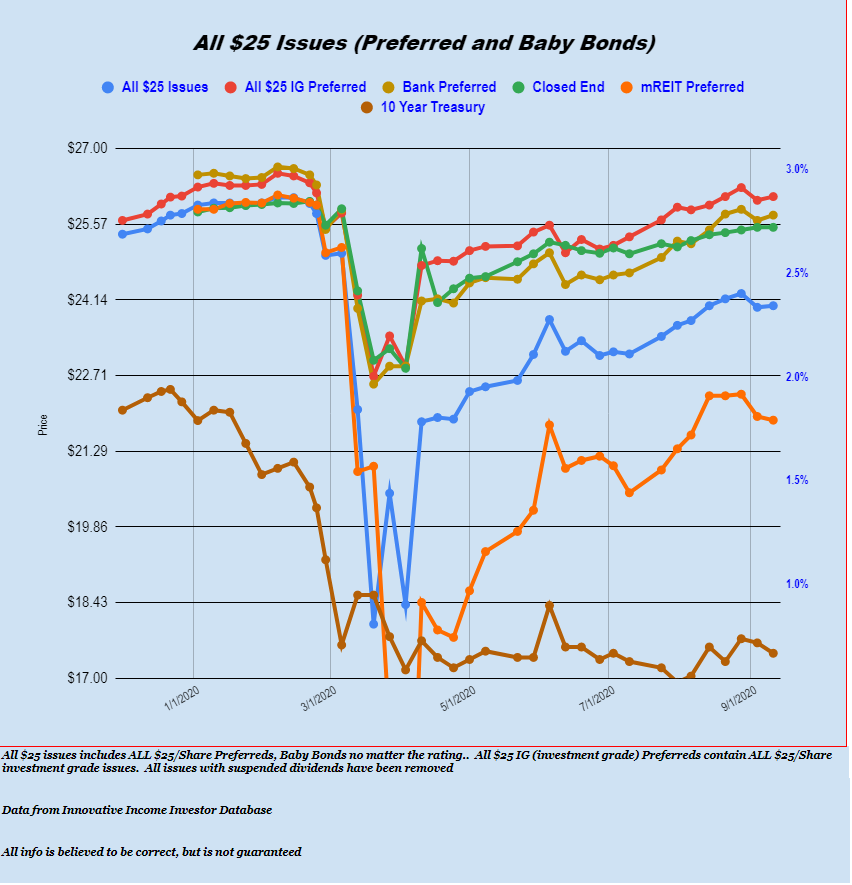 Last week we have 4 new income issues come to market.
American Financial Group (AFG) came to market with a 4.50% baby bond. We haven't seen trading in this issue yet, although we would expect it this coming week.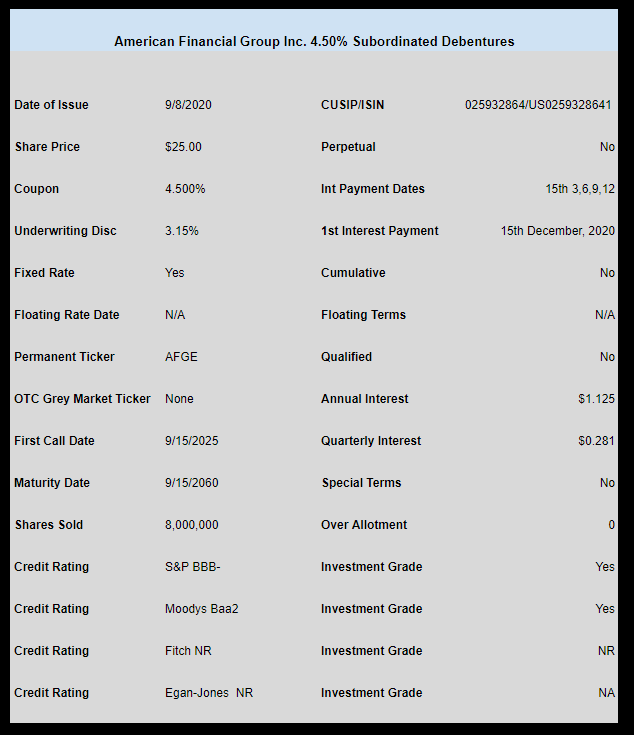 First Republic Bank (FRC) came to market with a 4.125% perpetual preferred issue. We see a OTC grey market closing trade at $25 on Friday–plenty of yield hungry folks even at 4.125%.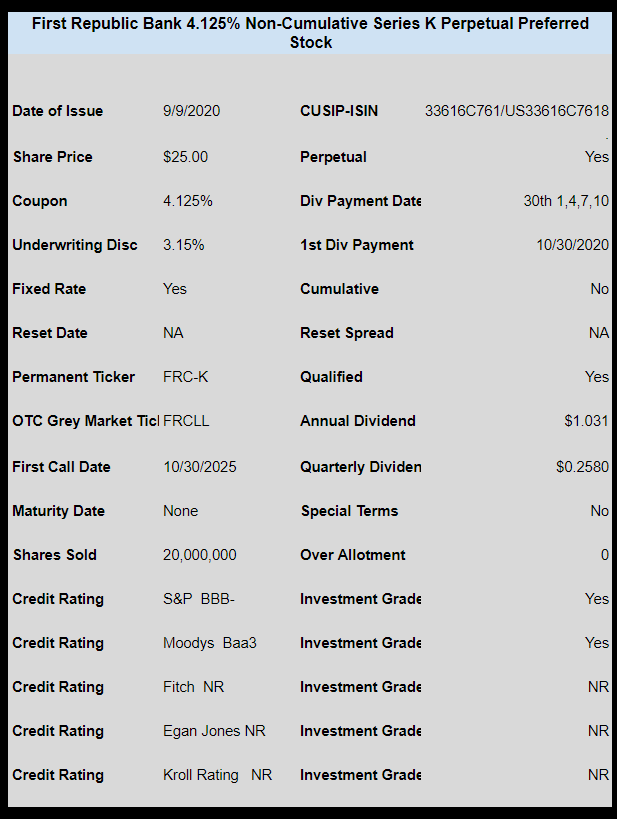 Small Virginia banker MainStreet Bancshares (MNSB) came to market with a 7.50% perpetual preferred. No OTC grey market ticker has been announced.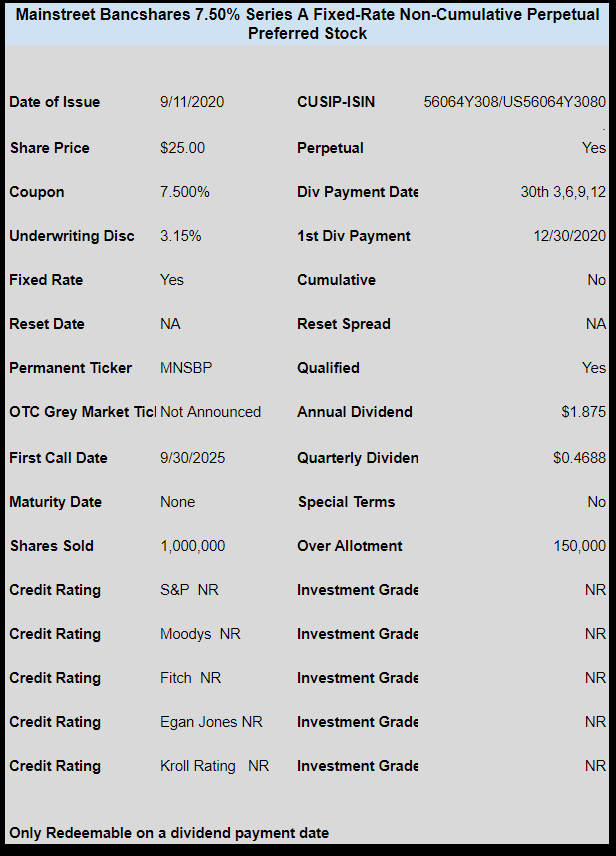 Lastly Capital One Financial (COF) sold a new 4.625% perpetual preferred issue. The issue is trading on the OTC grey marekt last trading at $24.67.