Once again the S&P500 moved higher last week as the index traded in a range of 3414 to 3509 closing the week at 3508–a gain on the week of around 3%.
The 10 year treasury moved in a range of .62% to .75% closing the week at .73%.
The Federal Reserve balance sheet fell by $20 billion — after rising $53 billion the week before–it has become obvious that the current buying by the Fed of government debt, mortgages and other assets will be pretty lumpy week to week. The globe is awash in money and even a meager coupon on U.S. debt is attractive compared to nothing, or less than nothing in some countries.
The average $25/share preferred stock and baby bond followed along with the common stocks and saw an increase on the week of 10 cents a share. CEF preferreds were up 5 cents/share, banks up 9 cents and investment grade 17 cents.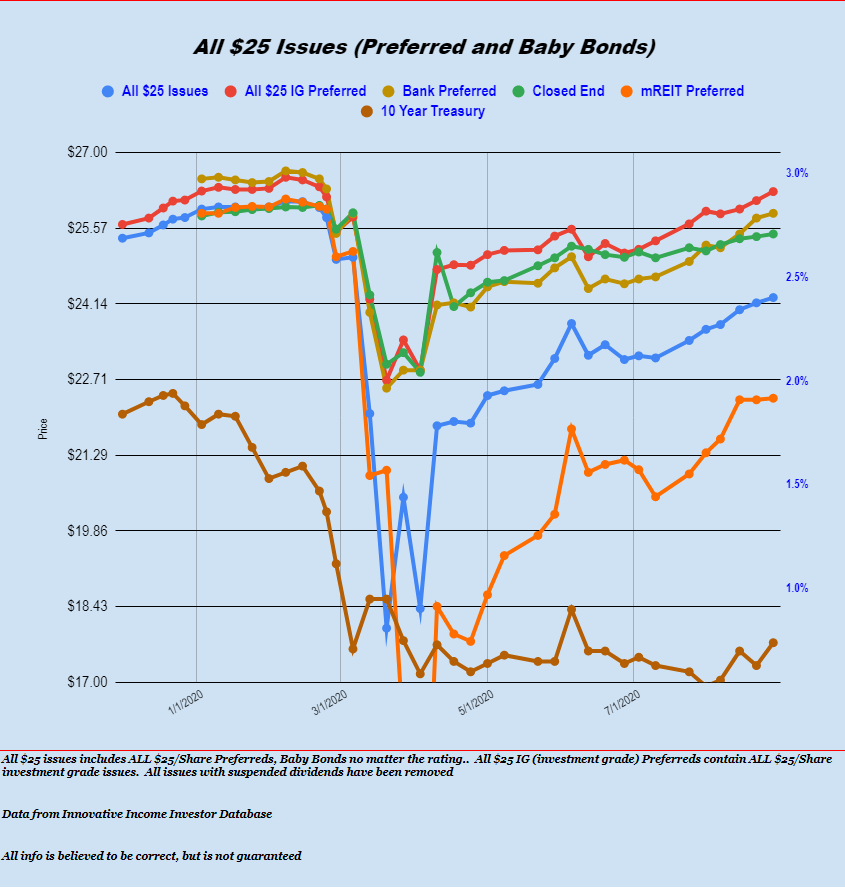 Last week we only had 1 new income issue sold and that was a baby bond from REIT Sachem Capital (SACH). While company has issued a press release with pricing shown as 7.75% the SEC paperwork has not been filed–I expect it will be filed this morning. Sachem has a couple other baby bonds outstanding.