Last week saw the S&P500 trade at a low of 3155 to a high of 3186 closing right near the high at 3185–a gain of just shy of 2% on the week–another liquidity fueled up week.
The 10 year treasury traded in the range of .57% and .71% before closing the week at .63% down a few basis points from the week before.
3 month Libor closed the week at .27%–down from .31% the week before. It was 2.34% a year ago.
The Fed balance sheet fell by a giant sized $89 billion last week. Fairly large 30 day repo operations a month ago that have run off have been responsible for these large drops–we can see that, but just the same I am surprised at the large drops. I suspect this won't last long as the treasury continues to sell large amounts of debt.
The average $25 preferred stock and baby bond fell by 4 cents last week. Utility issues were up 29 cents, while lodging REIT preferreds fell by 86 cents. Banking issues rose 4 cents, mREIt preferreds fell 51 cents, while overall investment grade rose 16 cents.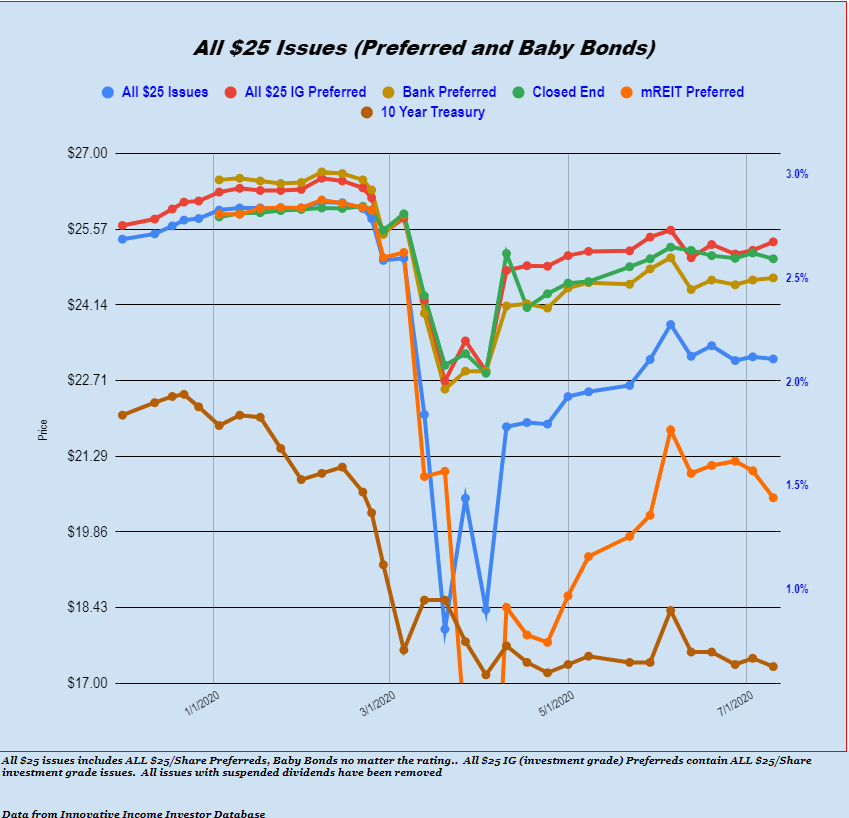 We did see 1 new income issue last week as Argo Group Holdings sold a resettable preferred with an initial coupon of 7%.
The issue is trading on the OTC grey market under temporary ticker ARGHF and closed on Friday at $24.40.