This is abbreviated as the second outage on the website in 2 days makes it kind of irrelevant.
It looks like the week is going to start off with a bang as the corona virus spreads and is threatening to disrupt global economies in a big way.
The S&P futures are down between 2 and 3% and for the first time in quite a while stock movements to the downside should be getting everyone's attention. Oil is down by $2 while gold is spiking up by $35.
We never advocate making rash moves (i.e. buying or selling) during these times of big equity moves–let's sit back and observe the morning and see how it shakes out. There are high odds that most income securities will be just fine this morning–although we could be surprised.
Last week the S&P500 opened last week (which was a short holiday week) at 3369, hitting a low of 3328 on Friday and closing the week down 3338 off about 1% on the week.
The 10 year treasury has moved lower to closed last week at 1.47% after opening the week at 1.54% and hitting a high of 1.59%. Obviously global investors are piling into the safety of government debt as the corona virus spreads. This is in the face of the Fed slowly reducing liquidity–I guess the Fed will now reverse course in the face of falling equities. The 10 year treasury is now at 1.37%–near record lows.
The Fed balance sheet fell by $11 billion last week which continues to keep the balance sheet flattish for this entire year.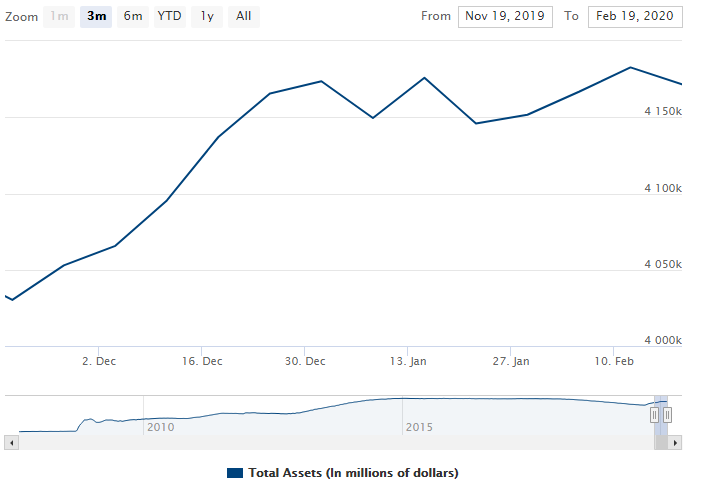 Last week we had only 2 new income issues sold.
Brookfield Renewable Partners LP (BEP) priced a new perpetual preferred unit offering with a meager 5.25% coupon. The issue is trading under OTC temporary ticker BKFRF. The issue opened for trading around $25.39 and is now at $25.80.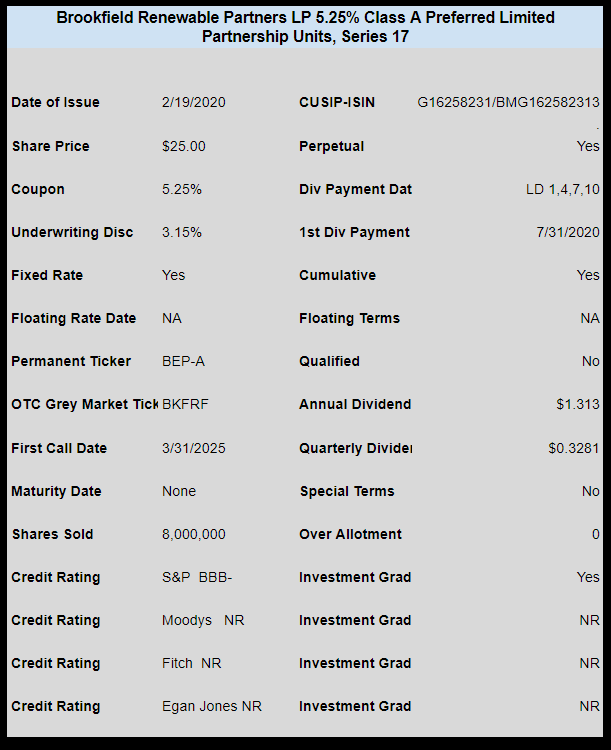 Priority Income Fund (non traded) priced a new issue of term preferred (PRIF-F) with a coupon of 6.625%. The issue is trading under OTC temporary ticker of PRYFP and last traded at $24.60.