Indiana banker Merchants Bancorp (NASDAQ:MBIN) has priced their new issue of fixed-to-floating rate preferred.
The 6% fixed rate starting coupon is followed in 2024 with a floating rate coupon of 3 month Libor plus a spread of 4.569%
The issue should trade immediately on the OTC Grey market.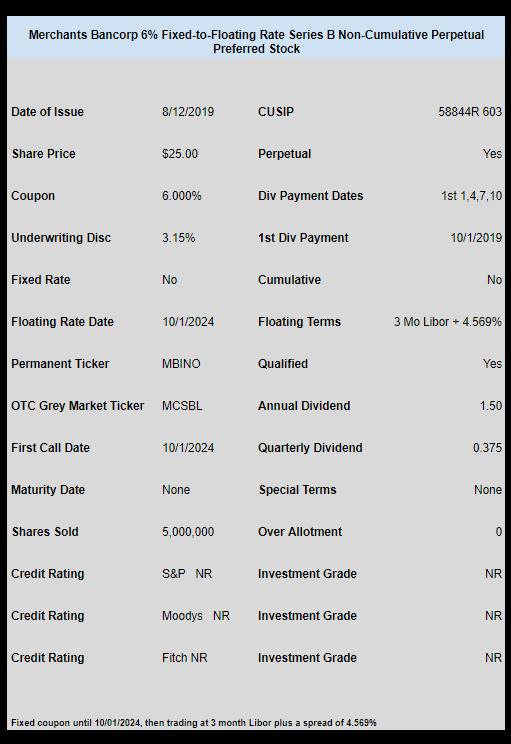 The pricing term sheet can be read here.