JPMorgan Chase & Co. has priced the previously announced new preferred stock issue.
The pricing is about as expected at 4.75%. The issue is non cumulative, but qualified. The issue is lower investment grade.
The company will redeem the JPM-A 5.45% issue with the proceeds.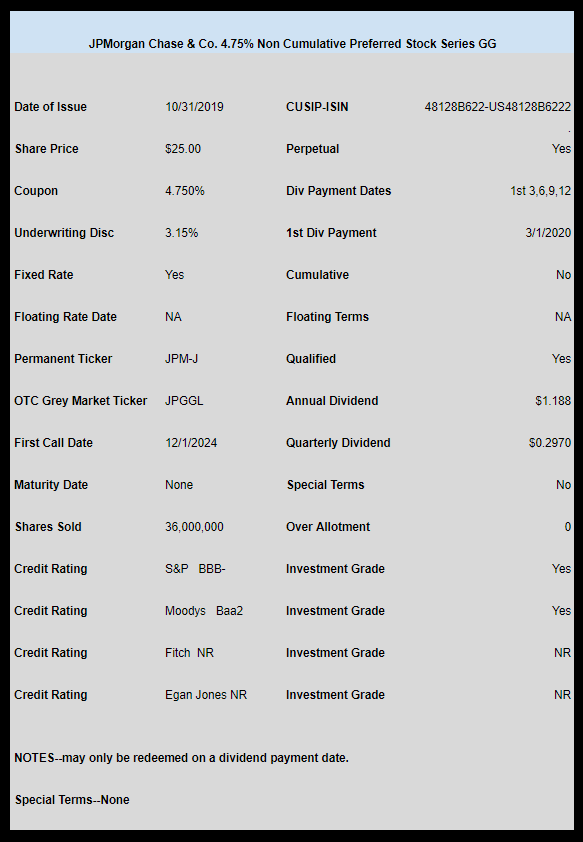 The final pricing term sheet can be found here.