Untraded healthcare REIT Healthcare Trust Inc. priced their previously announced perpetual preferred late Friday.
The issue priced at a fixed rate coupon of 7.375% and is cumulative, but non qualified. This is a rather small issue so it will be interesting to see how much demand there is for a high yield issue, since we have seen so many low coupon issues recently.
The issue should trade today (Monday) on the OTC Grey Market under ticker HLTCP.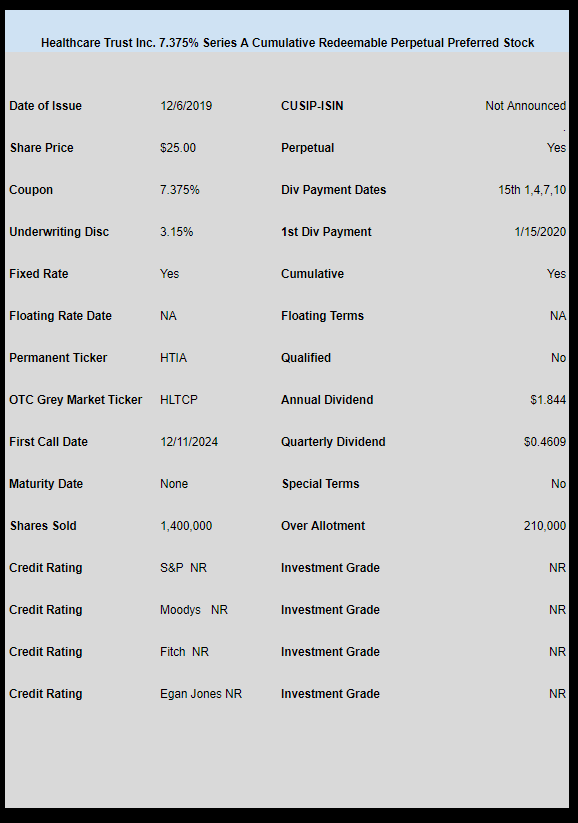 The final prospectus can be seen here.