REIT Gladstone Commercial (NASDAQ:GOOD) has priced a new preferred stock issue with a fixed coupon of 6.625%. The issue will pay monthly dividends.
The company plans to call their Series A preferred (NASDAQ:GOODP) 7.75% issue. This issue dropped like a rock yesterday–as it well should have given that it was trading at $27.50–I knew this would happen sooner or later. Additionally they will very likely call the Series B 7.50% (NASDAQ:GOODO) issue as both the A and B series are small issues and there will be plenty of proceeds from this new issue–this issue dropped like a rock yesterday as well.
It should go without saying that no one should be holding preferreds in the early redemption period at $27 or $27.50 range in this low interest rate environment (although there are a few exceptions). I had been watching these issues for a long time and wondered why Gladstone was waiting so long.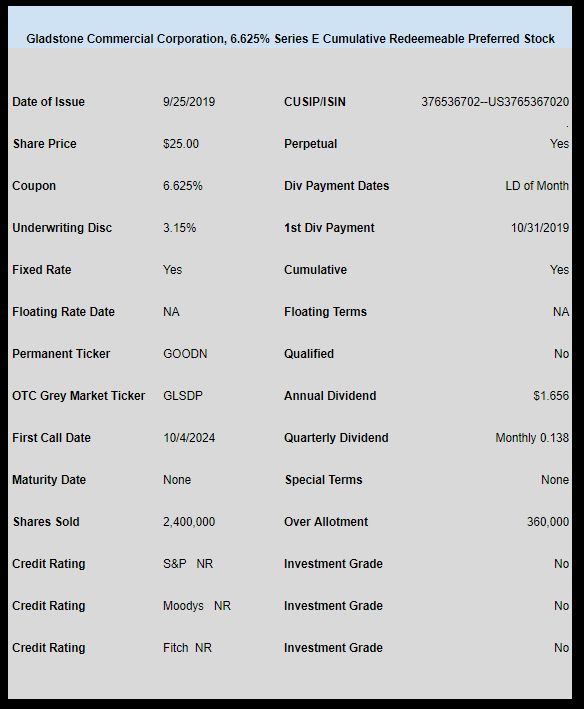 The final pricing term sheet can be found here.