You know my appraisal work is slowing down (finally) when I do "Fun Fact Friday".
1 item I watch is – how are folks accessing the website? I do this because there are things that can be done to optimize the site for different devices for instance for accessing on phones requires some different programming (at least that is what Chad tells me).
Below is a chart showing how people are accessing the site.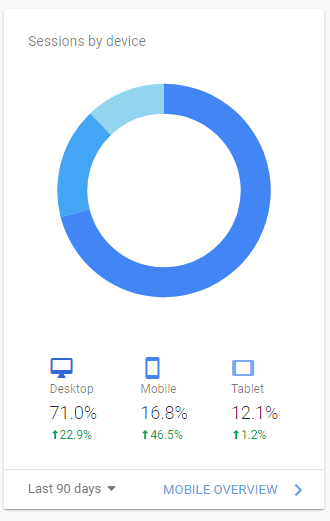 No surprises here–at least to me. Desktop is very slowly trending down–it was maybe 75% a year ago and now it is around 71% (over the last 90 days). What it shows is that us folks are at a desk with a desktop computer on it–we are mostly not on our phones trying to read tiny print–only in an emergency do I personally use my phone to access the web–actually I do access a 'watch list' with my Apple watch when I am out and about–Minnesota has become a hands free state while in your car so I try to follow the law.
Also the 'time of day' that people come to the site remains fairly static-here is a chart.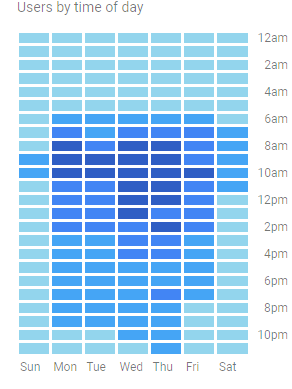 You can see that during the hours of 8 am until around noon things are pretty busy and while it tails off all day long after noon it remains active right up until midnight. Weekends are quiet–we got stuff to do so we leave our investing until Monday I guess. So if you are on the site during the week to midday you are likely in the company of 500-1000 people most of the time—if it is the weekend maybe only 100 folks are on site.