Fortress Transportation and Infrastructure LLC (NYSE:FTAI)has priced their previously announced preferred issue with an initial fixed coupon of 8.25%.
The issue is fixed-to-floating rate and the floating rate period begins 9/15/2024. The floating rate is 3 month Libor plus a spread of 6.886%.
This issue will send a K-1 at tax time.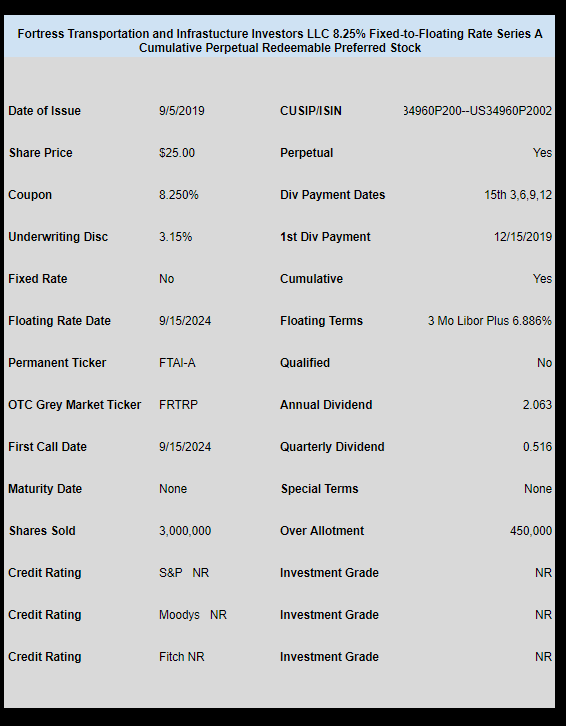 The pricing term sheet can be read here.