The OTC Ticker has been announced as FRCLP
California banker First Republic Bank (FRC) has priced their new issue of perpetual preferred stock.
The issue was priced at 4.25%. The issue is investment grade, non cumulative and qualified.
This issue should trade today on the OTC grey market–but the ticker has not been announced. I will post an update when the ticker is known.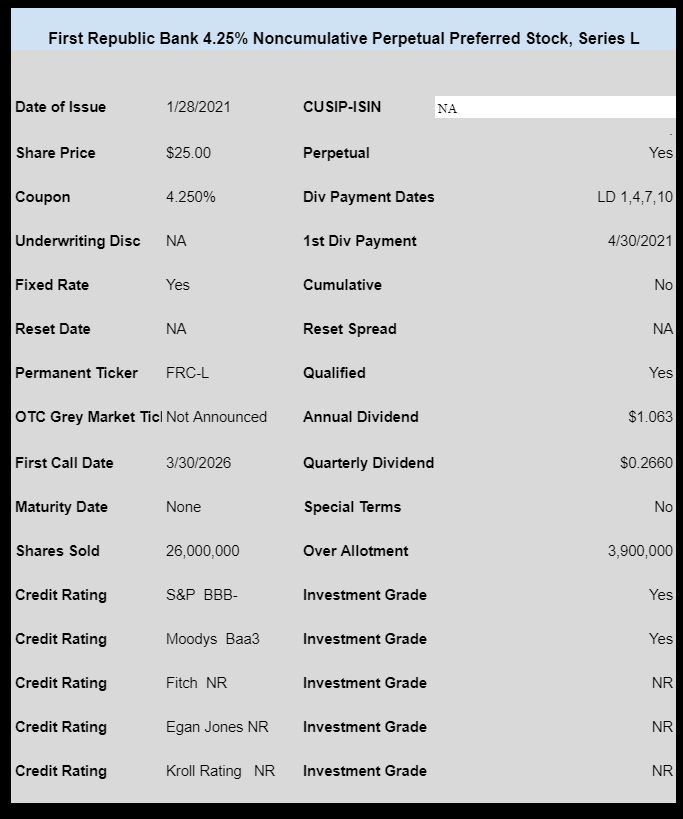 The company press release can be read here.
The preliminary prospectus can be read here.
Note that First Republic Bank files with the FDIC and not the SEC and their data on these new offerings can be found on there website and on the FDIC website–but not on the SEC Edgar site.