Business development company Fidus Investment Corporation (FDUS) has priced the previously announced baby bonds.
The notes will have a fixed coupon of 5.375% and will have a maturity date of 11/1/2024.
The permanent ticker will be FDUSG–there is no OTC Grey market trading, but you may gain access to the issue through your brokers bond desk with the CUSIP.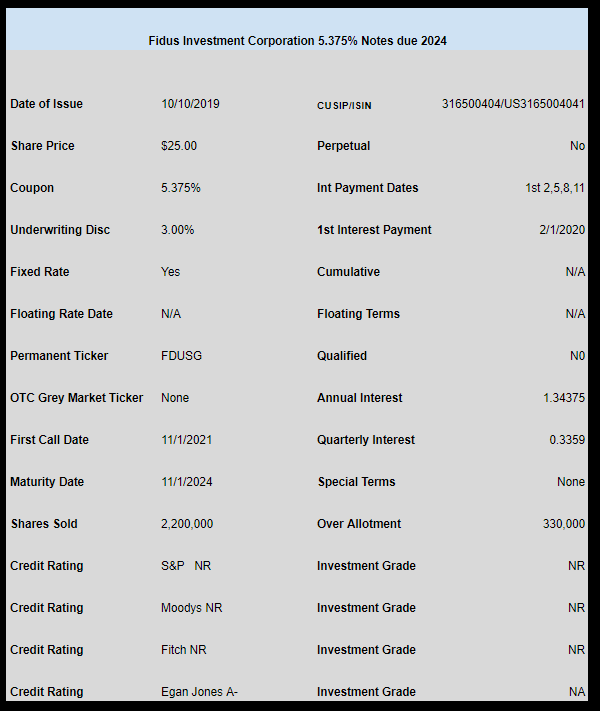 The pricing document can be read here.