Dime Community Bancshares (DCOM) has priced their previously announced preferred shares.
When I saw this coupon I thought I must be having a bad dream–actually I said "holy shxx". 5.5% on a small community banker with a junky BB- Fitch rating. Well I guess the market will speak and since buyers seem to be hungry I'm sure the issue will be trading at $25 right away. ON THE OTHER HAND if buyers would reject the issue and trade it down a buck maybe I would have interest.
The issue is non cumulative and pays dividends on the normal quarterly schedule with an early optional redemption available in 2025. Shares are redeemable only on a dividend payment date.
Shares will trade OTC Grey Market immediately under temporary tick DIMEP.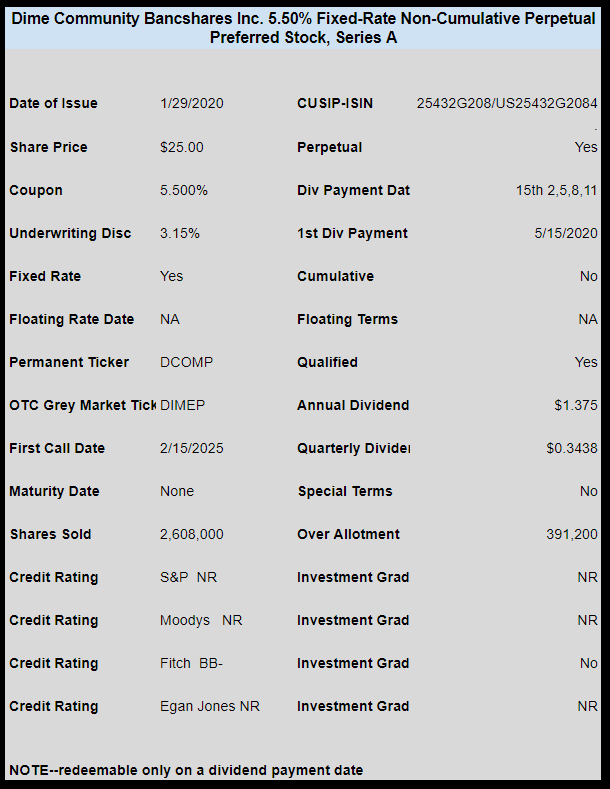 The final pricing document can be read here.
TimH was right on top of this pricing.