Data center REIT Digital Realty (DLR) has priced their new fixed rate preferred with a meager coupon of 5.20%.
The company may redeem their DLR-G 5.875% issue that is currently outstanding with the proceeds of this offering. This is the only currently outstanding issue that is redeemable.
We have no interest in an issue which is split investment grade at this 5.20% coupon. This doesn't mean the issue is bad, but for myself the risk/reward is inadequate.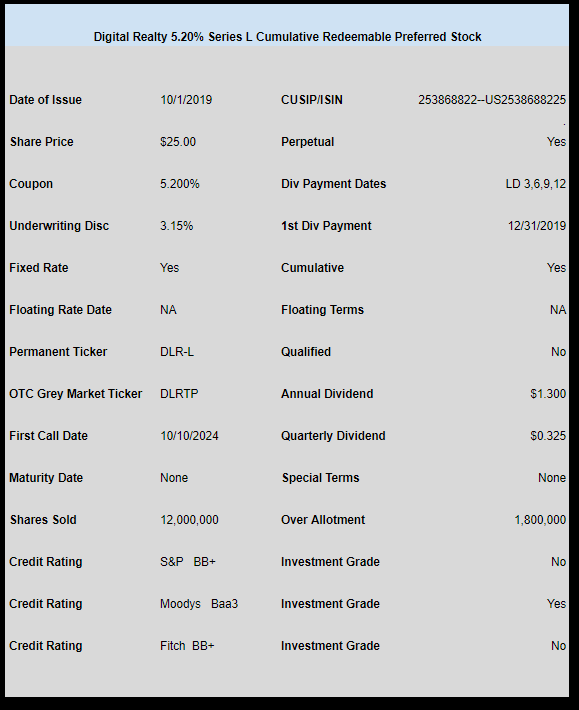 The pricing term sheet can be read here.