REIT DiamondRock Hospitality (DRH) has priced the previous announced cumulative, non qualified preferred stock.
The coupon is 8.25%–a very juicy coupon from a quality lodging REIT–BUT like all lodging REITs you can be good–but you need some business. This one will be interesting to watch.
The issue will trade on the OTC grey market (as noted by aview a few hours ago) with the temporary ticker of DRHPP.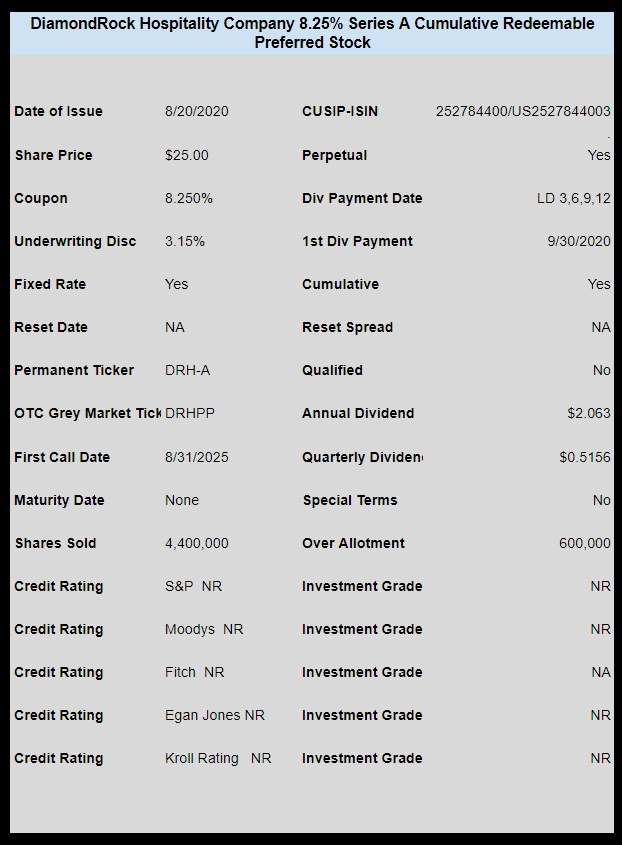 The pricing term sheet can be found here.