Compass Diversified Holdings (CODI) has priced the previously announced preferred.
The issue was priced at 7.875%, with 4 million shares being sold, with another 600,000 being available for over allotments. This issue will issue a K-1 at tax time.
I had originally thought this issue might be interesting, with a possibility that I might want a small position. But upon further review of the currently outstanding CODI preferreds I see no reason to rush into any purchase–CODI issues trade weakly.
The issue will trade immediately on the OTC Grey market under temporary ticker CMPSP.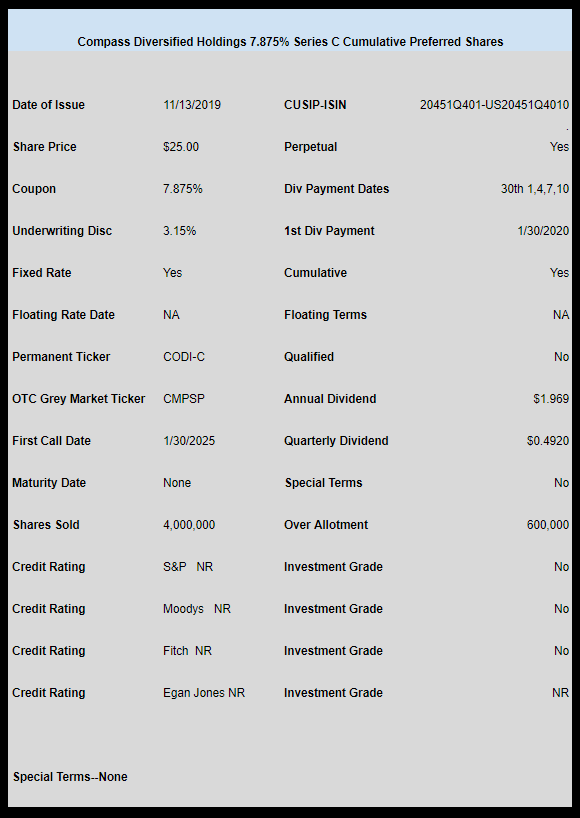 The final pricing term sheet can be read here.