Citizens Financial Group (CFG) has announced the pricing for their previously announced new fixed rate perpetual preferred.
The issue will have a fixed rate coupon of 5.00%. The issue is rated BB+ (a notch below investment grade). This coupon is a bit skimpy as recent issues that were rated BBB- (BAC for example) – had 5% coupons, but just the same this will eventually trade above $25–although it would seem $25.30 would be the ceiling.
As of 8 a.m. central time the SEC pricing sheet has not been posted so some info is missing in the chart below–we will update it when the data is posted by the SEC.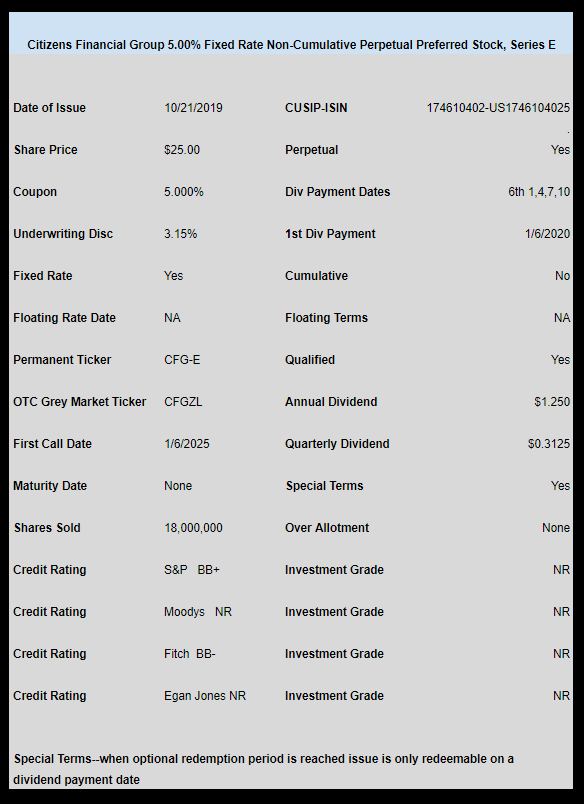 The company press release on this issue can be read here.
The final pricing document can be read here.